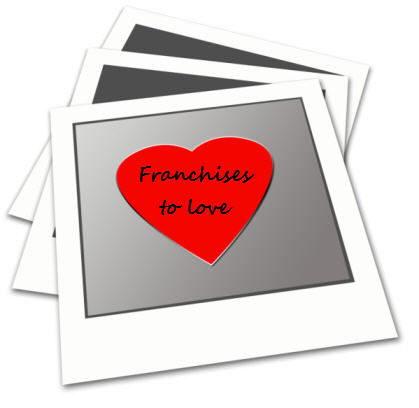 Here are Franchise.com, of course, we HEART franchises, and since it is a day about expressing love for all things wonderful, we wanted to tell you about 4 franchises you should know about:
TSS Photography -What better way to document the fun, sometimes funny and loving moments in our lives than a photo. This photography franchise has been around since 1983 snapping pics of some pretty great moments for over 25 million people!
Postnet - Who couldn't love a franchise that helps our economy? Postnet uses their expertise at printing, online marketing and shipping to help small businesses get discovered and grow. Now that warms our hearts…business growth.
SouperSalad – Sure St. Valentines Day is all about the love but sometimes that means just sharing a great meal with some great people. This food franchise has been finding their way to our hearts through our stomachs for over 30 years now. SouperSalad is well…kind of super.
Lucille Roberts - This women's gym has been shaping up the bodies, minds and hearts of women for 40 years.  A source of wellness where nutrition, weight loss and exercise become the foundation for a healthier lifestyle. What's not to love about that?!