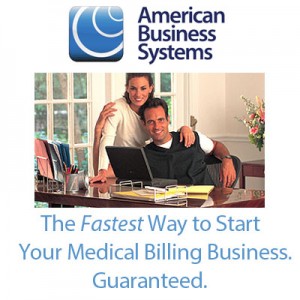 Angelia Kolenda of Houston, TX  is a new business owner, and it happened quickly.  Angelia found American Business Systems (ABS) on Franchise.com, asked for information  on July 16th and signed papers on July 27th.  Please help us in congratulating Angelia on her new business.  ABS and Angelia are now new partners forged by Franchise.com. Want to consider an ABS business for yourself? There are lots of reasons why you should.
Two major benefits of owning an ABS business is the flexibility and the potential for growth. You can truly work from anywhere and set your own schedule. You can consider building a part-time business to earn extra income, replacing your salary all together, or growing the business as large as you'd like.
With regard to the potential of an ABS business, the U.S. Bureau of Labor forecasts that 80 million "baby boomers" will be retiring in the next few years so the medical billing industry is guaranteed to be growing.  Plus, the ABS system brings prospects to you. With all the services an ABS licensee offers, you'll find there's plenty of work.
Learn more about all the reasons why an ABS business would be a great fit for you at franchise.com.