Looking for inspiration on how to become a great franchise owner? Here are 10 things you must do right in order to stand out from the crowd as a franchisee.
You have to do a ton of things right to become the best franchise owner you can be. Some of these things should be done before you become a franchisee, while others come after.

Read on to learn the top 10 expert-recommended ways to become an absolute best franchisee.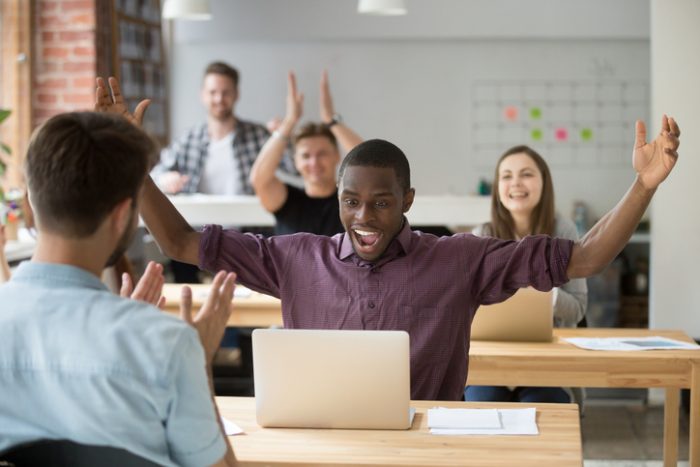 (1) Value your Employees

It doesn't matter what franchise industry you belong to, it is your employees make things happen. They are the heart and soul of your franchise business. That's why it comes as no big surprise that the best franchise owners value and cherish their employees.

You should do the same. Go above and beyond to ensure that everyone in your staff is satisfied. After all, employee satisfaction is a key factor that trickles down to customer. In other words, happy and satisfied staff will most likely make happy customers.

(2) Focus on your Best Skills and Personal Traits

The rule of thumb in franchising is that you should go after what you are passionate about. While that's all good and dandy, you need to focus more on your defining skills to become a truly great franchise owner. In fact, before you buy a franchise, take a step back and take an incisive look at all your unique skills and personal traits

Skills that you might want to pay more attention to include leadership, public speaking, marketing, organization, attention to detail, sales, and so on. If you are personable, passionate, sociable, determined, and whatnot; don't be afraid to leverage your personal traits to spruce up your business.

(3) Follow Rules and Guidelines – Stick to the System

Franchises rely on certain overarching rules and franchise guidelines to portray a uniform image across all locations. As a smart franchisee, it is your responsibility to uphold this image by following these rules set by the franchisor to the dot. If you have a problem toeing the line, you will ruin your relationship with the folks and corporate. Without harmony between you and the franchisor, you'll have little to no chance of making it.

(4) Never Stop Learning

Staying informed is a great tool to have in your marketing and management toolbox. Don't miss any training opportunity offered by the franchisor. But that isn't all. Attend business seminars, trade expos, conferences, and other business networking events. If you think you can use a little brushing, don't hesitate to take a night or part-time business classes.

(5) Don't Be Afraid to Delegate

Good leaders know when it's appropriate to delegate duties, tasks, and even a position. If you think you are not fit to do something at your franchise, don't think less of yourself if you have to hire someone else. This is especially important if you can't sell or market well.

The bottom line is: if you are not able to handle any task optimally, don't be afraid to delegate it to some who will. In fact, it is always prudent to hire someone who is smarter and more capable than you to be part of your team.

(6) Take Time to Learn your Niche/Industry

To become the best franchise owner, you need to know that ins and outs of your industry. Thankfully, nearly every niche has regular meetings, conferences, associations, and other networking avenues where you can gather and share industry best practices and ideas. Your local chamber of commerce, trade associations, and local boards of trade usually invite speakers who can tell you a great deal about your new industry. Your fellow established franchisees can also be a great resource.

(7) Leverage a Business Plan

Creating an actionable franchise business plan may take some time and resources, but it can do wonders for you as a franchisee. It helps you set well-defined business goals and map out how you'll achieve them. You can seek help from your fellow franchise owners or franchisor.

(8) Collaborate

Stay in touch with fellow franchisees. Collaborate with local associations, chamber of commerce, and the local business community to set yourself up for success right from the first day as a franchise owner.

(9) Choose the Right Franchise

You cannot become the best franchisee under the wrong franchise. Do some due diligence, hire a consultant, and pick the absolute best match in a franchise.

(10) Be Enthusiastic

Enthusiasm is contagious. When you are overflowing with positivity, you will ooze off a vibe that's good for everyone.

References List

https://www.entrepreneur.com/article/235805

https://www.thefranchiseking.com/the-top-10-things-franchise-owners-need-to-do-to-be-successful

https://smallbiztrends.com/2017/05/how-to-succeed-as-a-franchisee.html