We have all received bad business advice. In this article, we take a look at six common pieces of advice we have heard about buying a franchise that may lead you astray.

It's a smart move to seek professional advice when gearing up to buy a franchise. This is especially crucial if you are a rookie franchisee looking to get your feet wet as a business owner. But not every piece of advice is worth heeding. Here are 6 pieces of advice we have heard about buying a franchise that are far too general.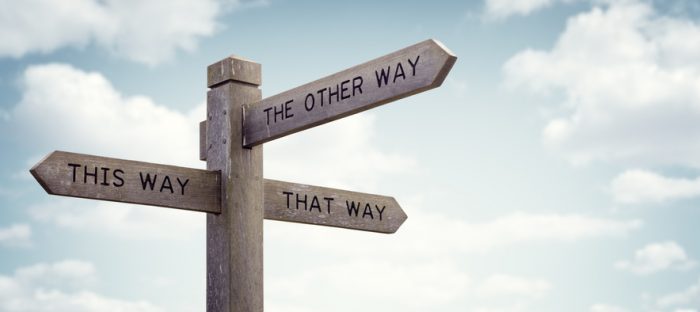 1. "Buying into a Hot, New and Trendy Franchise is a Smart Move"

Most newbie franchisees are eager to get in on the ground floor with the latest hot franchise. True, trendy franchise businesses are likely to get the attention of customers, and may be a good business while that consumer trend lasts. But that isn't a guarantee that the consumer trend lasts for the long haul. After all, the idea behind buying a franchise is to purchase a business that has been tried,tested, and proven for many years and in many different markets.

With that said, you should explore franchises that have been in the business for a while. Perhaps you should check out a franchise that has weathered a diversity of economic climates. This way, you'll be sure that your franchise business will power through both good and bad economic times.
2. "Buying a Franchise is all about Freedom and being your own Boss"

This one has become a cliché in the franchise sector. Yes, being a franchise owner makes you your "own boss" in a number of ways. But franchising is a concept that borrows a lot from uniformity and conformity. If you want to buy a franchise to gain autonomy, freedom, and answer to no one, then you are absolutely mistaken. As a matter of fact, franchisees who find it hard to toe the line are always in trouble with the franchisor, which will make your road to success a rough one.
3. "Base Your Buying Decision on Rankings, Stories, and Awards received by the Franchise"

These types of awards and rankings are always part of the mix but are no substitute for thoroughly researching each franchise business you're considering. Everything you need to know about a franchise business' track record is available in its FDD, from number of franchisees gained and lost, to costs and fees, to financial performance representations. There are no shortcuts!
4. "Don't Listen to Critics"

Before putting pen on paper, you should not only go through every detail of the franchise agreement, but it is also a great idea to see what others have to say. For these, there are forums, news sites, and message boards online where franchisees often air their complaints, give advice, and share their frustrations. Even better, you can contact individual franchisees on the network to get their word.
5. "Listen to Free Franchise-Sponsored Consultants and Coaches"

When you engage in the buying process, the franchisor often provides you with a "coach" or consultant who is supposed to guide you. Be sure to understand what relationship these consultants or coaches have with the franchisor as they often are paid by the franchisor when you buy. And, most of them have never bought or run a franchise business, and have little experience that qualifies them as an expert.
6. "Don't imagine failure"

Failure, as they say, is a big motivator – and this can't be more true than in the franchise space. When gauging which franchise to buy, you should approach your decision-making process with eyes wide open, considering that failure is always a very real possibility. Which franchise is more likely to fail? After all, you are putting your family, your marriage, and your financial well-being on the line. So, consider the worst case scenario first, and all the other goodies later.
There you have it – 6 all too common pieces of advice you may hear as a would-be franchise owner. Heed such advice with due caution, and you'll be in a better position to make a solid, well-informed decision.
References

https://www.inc.com/adam-heitzman/5-biggest-mistakes-people-make-when-buying-a-franchise.html