Canadian Expansion for BodyBrite
Franchise.com
client, BodyBrite, the beauty center known for advanced hair removal, skin rejuvenation and teeth whitening treatments, announced their plans to expand in Canada. "For years, permanent body hair removal has been an expensive luxury," said Chris Hardy, CEO of BodyBrite, who first introduced the brand to the United States in 2011. "BodyBrite is a game changer. We have disrupted the industry, and we're excited to introduce the concept into the Canadian market." The company is focusing on the Toronto, Vancouver, Calgary and Montreal markets first with projections of opening its first Canadian center by the end of the year.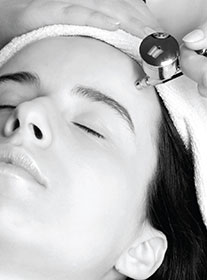 BodyBrite centers offer permanent hair reduction and skin-rejuvenation services utilizing the newest technologies that are more gentle and versatile than the traditional laser. The advanced technology uses Intense Pulsed Light (IPL) which offers comfortable and permanent results at an affordable rate.
Other Sources of Revenue
Beyond the IPL hair removal treatments, BodyBrite's revenue streams include two face and body treatments; IPL Skin Rejuvenation and DermaOxy O2 Oxygen treatments which both provide younger-looking skin immediately after the treatments begin.
The Industry
Emmanuelle Hardy, chief operations officer, says "The sky is the limit for this company and our franchisees." BodyBrite estimates the combined waxing and laser industry exceeds $5 billion annually. Emmanuelle, who partnered with Chris to successfully grow Curves internationally, continues "Most people agree that waxing and shaving is tiresome, and laser hair removal is too expensive. That's where BodyBrite comes in." BodyBrite is well positioned to capture a sizable market share and significantly grow the sector.
Benefits of owning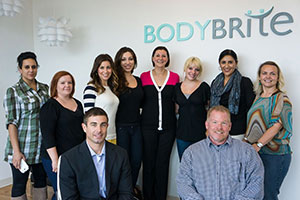 No previous experience or beauty industry knowledge necessary
Rapid expansion
Low investment and overhead
Easy to start up - less than 1000 sq. ft. facility needed
Simple management with low staffing, recurring revenue streams and very few cash transactions
About 
Since 2007, the BodyBrite concept is one of the fastest growing in the world. Many people have discovered that to be successful, you don't have to be complicated; you just need world-class support, quality systems and an unexploited niche in a booming market segment.
Click here to learn more about becoming a franchisee today!
Currently, there are nearly 20 BodyBrite franchise locations open in the United States and 30 in development. There are more than 200 locations in Europe, the United Kingdom, Mexico and Central America. BodyBrite is looking for people who like to work hard, enjoy people and want to be part of a booming industry.
Explore whether a this franchise is a good fit for you
. Want to compare this opportunity to other beauty centers?
Tap here to visit other spa and beauty salon sites
.