Owning a franchise is a major commitment that can last ten years or more. Before you commit to a franchise, you'll want to cover all of your bases. What kinds of franchise due diligence questions should you be asking? Read on to find suggested questions to ask a franchisor along with a quick explanation about why these questions matter.
May I See the Franchise Disclosure Document (FDD)?
Start with the right information. Franchises are required to provide a Franchise Disclosure Document (FDD) that details the history and performance of the franchise.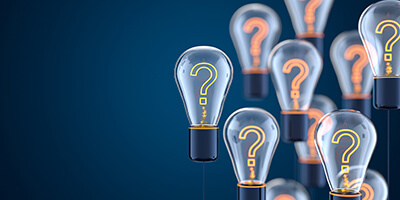 Item 19, for example, provides a snapshot of their recent financial performance. The document can be a treasure trove of data and can help you formulate additional questions to ask a franchisor.
What Support Do You Offer Franchisees Before Opening?
This is one of the most basic franchise due diligence questions since it focuses on the initial startup phase of the franchise. In some cases, the franchise will provide training and guidance as you get your business started. Other franchises will offer assistance with securing supplies and inventory.
Since the startup phase is usually the most cumbersome, this support can be invaluable for franchisees.
How Did You Determine the Operating Territory?
Your franchise operating territory refers to the geographic area in which you'll do business. Ideally, you'll learn that your franchisor chose this territory based on careful market research that investigated the population, proximity to other businesses, traffic patterns, and local competition.
These elements can contribute to your success, so it's important to know that the franchisor has chosen your territory with expert care.
What Are the Options and Requirements for Renewal?
Your initial franchise agreement will allow you to operate the franchise only for a set number of years, usually ranging from 5 to 15 at the most. But many franchise operators who want to see a greater return on their investment will renew the agreement at the end of the initial term.
Make sure to ask the franchisor if this is possible. If so, there may be specific benchmarks you'll need to meet to qualify for franchise renewal. Knowing these factors ahead of time can help you plan your long-term strategy for the business and career.
Are There Specific Benchmarks or Sales Quotas I'll Have to Meet?
In some cases, the franchisor will expect their franchisees to achieve certain financial benchmarks or sales quotas during their first months or years in business. Failing to meet these benchmarks can result in penalties or even the termination of the agreement.
Find out about any performance expectations ahead of time. In addition, ask whether the franchisor can offer any insight on how best to meet these benchmarks.
What Traits Do Your Top Franchisees Share?
This isn't necessarily a data-driven question, but the answer can help you determine whether the company is a good fit for you. For instance, if success in the franchise demands a lot of industry-specific experience, this might not be a good fit if you're a newbie.
On the other hand, the franchisor might simply be looking for franchisees with good people skills and a willingness to learn — traits that can make it easier to fit in with the company culture.
How Are Disputes Between the Franchisor and Franchisee Resolved?
Even the most well-run businesses can hit snags and disagreements. It helps to know that the franchisor anticipates this and has some type of dispute resolution process.
This is simply a formal pathway to resolving disputes based on the arrangement set out in the franchise agreement. Ideally, you'll want to learn from the franchisor how disputes have been handled in the past and whether the resolutions tended to be mutually beneficial for both the franchisor and franchisee.
Who Handles Accounting and Business Administration?
While some franchises offer considerable assistance with your administrative responsibilities, most franchisors oversee the "big picture," leaving the day-to-day details in the hands of franchisees.
This means you'll be in charge of keeping the books, though the franchisor can provide guidance on the best practices and software to simplify this process. But one of your franchise due diligence questions might relate directly to any support you can expect regarding the preparation of advanced financial statements and other accounting needs.
Find a Franchisor Today
At Franchise.com, we're committed to connecting entrepreneurs with the right franchise. Search for an opportunity in your area and see how the world of franchising can help you reach your entrepreneurial potential.