More men and women in uniform are turning to business ownership when they leave the military. In fact, according to VetFran, 1 in every 7 franchise businesses are owned by a veteran. Which begs the question: which are the most attractive franchises to veterans?
If you are considering entering the world of franchising after you hang up your military boots, consider these top 5 veteran-friendly franchises.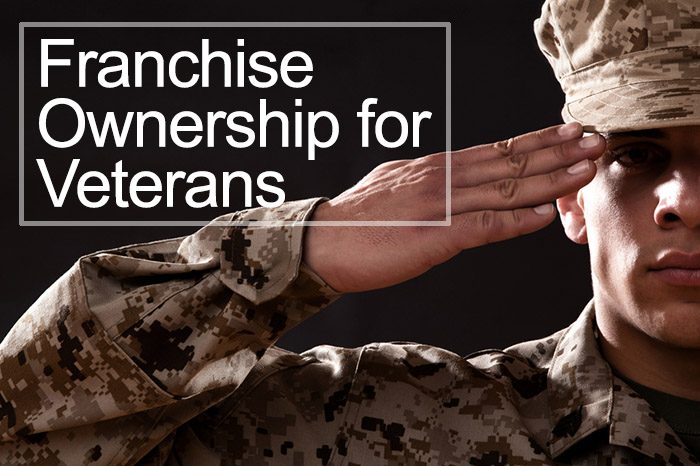 (1) Marco's Pizza
This authentic Italian pizza franchise has been voted one of the top ten in the country for many years. Therefore, it's an attractive option for a veteran. The 3-year retention rate for Marco's Pizza veteran owners is 100%.
In addition, the total initial investment ranges between $293,515 and $619,710. For those who served in the military, there is a $10,000 discount off the franchise fee. Today, there are 42 out of 779 locations owned by veterans.
(2) Sport Clips Haircuts
If you want a recession-resistant business, Sport Clips Haircuts is ideal. It offers a 20% military discount, and the initial investment ranges from $189,300 and $354,500. Additionally, there is an annual royalty fee of 6%. And, the retention rate is high. Ninety seven percent of veteran Sport Clips franchisees are still in business after their third year.
(3) Dream Vacations
Veterans can enter the lucrative travel industry by joining Dream Vacations, which is one of the most affordable franchises available. To start, an initial investment of $3,245 - $21,850 is required. As a veteran, you can receive 20% off the franchise fee. Veteran owners account for 32% of the total Dream Vacations franchise owners.
(4) Snap-on Tools
Snap-on Tools is a popular hardware store franchise that deals in diagnostic devices and power tools. As far as veteran discounts, Snap-on Tools takes $20,000 off the first inventory order. The franchise fee starts at $7,500.
(5) 7-Eleven
For many years, 7-Eleven has been a popular franchise choice for veterans and this still holds true today. The convenience store franchise offers a 20% discount off the franchise fee. The initial investment starts from $37,550 all the way up to $1,200,000.
References
https://bestforvets.militarytimes.com/franchises/2018
https://www.entrepreneur.com/article/223845
http://tritonfranchise.com/selecting-a-franchise/top-reasons-why-franchise-ownership-is-perfect-for-veterans
https://www.business.com/articles/top-10-low-cost-franchises-for-veterans-according-to-veterans-who-own-them