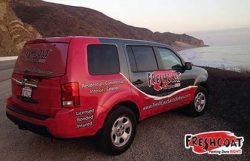 Congratulations to Fresh Coat on awarding a franchise to Moh Hayati of Hendersonville, TN. Moh first
inquired to the home-based business through Franchise.com
on July 8, 2017 and got his painting business, called Fresh Coat of Belle Meade, up and running on March 28, 2018. "I wanted to work for myself, and, when I decided I was ready for a change, I started looking for that next opportunity. That's when I found Fresh Coat," Hayati said.
Tap here to watch video testimonials and hear why they chose to enter the Fresh Coat franchise system
. [caption id="attachment_3178" align="alignleft" width="250"]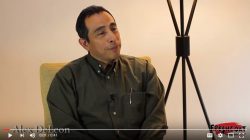 Hear what Fresh Coat Franchise Owner Alex DeLeon has to say[/caption] One surprising fact about owning a Fresh Coat painting franchise is that you do not have to be a painter to own the business. For example, Hayati spent 30 years in the construction industry as a business manager. The franchise specifically wants people to build and operate a great business, not work in it as a painter. And, franchisees can run a successful Fresh Coat franchise with the training and support provided. Fresh Coat is a national franchise with strong brand recognition, reputation and system. That means clients get great local service paired with a wealth of national experience and knowledge. "I am looking forward to raising the bar in the painting industry with Fresh Coat of Belle Meade," Hayati said. Fresh Coat franchise owners can offer six services to the residential, commercial and government markets including: interior painting, wallpaper removal, popcorn ceiling removal, exterior painting, cabinet and deck staining, and pressure washing. Fresh Coat, a home-based business, requires just $45,000 to start and offers incredible support to launch and carry out your business:
Coaching
On-boarding assistance
National and local marketing campaigns
Operational support
Cloud-based estimate software
24/7 call center
You can learn more about the painting franchise and all that it has to support you as a new business owner on Franchise.com.
Just click here for more information
.