Happy New Year! We hope this year your business ownership dreams come true. To help the process along, we've collected the most popular posts of 2019 in hopes that they serve as a resource for you. They represent the information most searched for on the Franchise.com blog.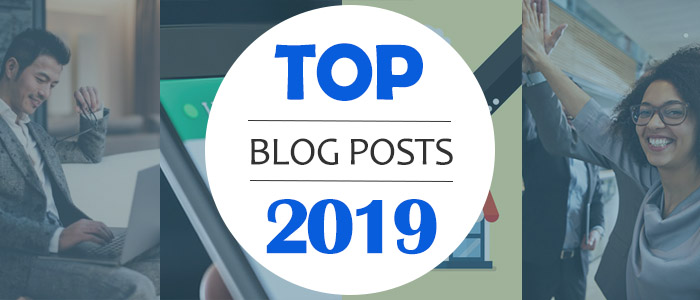 The posts include general information about buying a franchise, financing a franchise and different types of industry franchises. Take a look at which posts made the list.
Most Popular Posts
This post features five tips when researching franchises and how to uncover which ones will help you become reasonably rich. Buying into franchises might seem like a great way to earn a substantial income, but you need to work hard to be able to enjoy the fruits of your labor.
Read: Can I Become Rich by Buying Into Franchises?
Amazon has relied primarily on UPS, DHL and FedEx to deliver packages. In this post, you can learn about other means they are using to expedite shipping and the costs involved to invest in their opportunity.
Read: Is Amazon the next franchise?
Learn all about the Dave & Buster's sports bar; the operations, differentiators, where it is expanding, the typical customer and the site requirements.
Read: Does Dave & Buster's Franchise?
Read about the earning potential of owning a Papa John's. This post is chalk full of other handy information about the pizza franchise: the history, reasons to invest, the financial requirements to open your own Papa John's franchise. Also, you can see the potential revenue and cost break-down of an average location.
Read: What Does A Papa John's Franchise Make?
This post on liquid capital answers the questions 'Why do franchises care about liquid capital?', 'How do I figure out what my liquid capital is?', and 'What if I don't have enough money to start a franchise or business opportunity?'
Read: What is Liquid Capital?
What are the best franchises for absentee owners, and how will you know if it is for you? Learn about absentee ownership of franchises here.
Read: Absentee Ownership
To the average consumer passing by multiple stores in the same state may look the same on the outside but chain stores and franchises are fundamentally different. Five major differences set franchises apart from chain stores.
Read: The Differences between a Chain Store and a Franchise
The big question that many people want to know is 'how much money can you make owning a McDonald's franchise?' Read this post to learn if McDonald's is a good franchise for you to own. You'll find details on how much it costs and how much money can you make.
Read: Is McDonald's Franchise Profitable to Own?
Are you interested in health and fitness? The health industry encompasses many sectors from gyms to spas, retail shops and several forms of therapy services. This post specifically highlights six of the best fitness franchises that made tracks in 2019.