According to the U.S. Census Bureau, the interest to start a business in the United States during the pandemic is rising. The rate of application submissions is the highest seen since 2007! So far, there are 3.2 million application submissions for employer id numbers that entrepreneurs need to start a business compared to 2.7 million the same time last year.
Since March 2020, the pandemic caused more businesses to close and more layoffs than any time since the great depression. On the bright side, the U.S. economy is improving adding 1.4 million jobs in August which dropped the unemployment rate significantly from 10.2% in June to 8.4%.*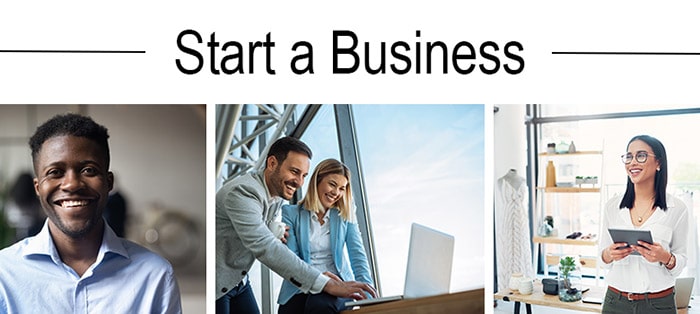 So, Why Start a Business Now?
Your circumstance may dictate that you need to create an opportunity for yourself. Many working professionals have health and safety concerns or need to be present for loved ones so they can care for their health and safety. New business opportunities that align with their current needs are what many Americans are searching for. And franchises can offer a flexible alternative.
Growth during the Pandemic
New businesses are starting at a faster rate in more than a decade. Now that state restrictions are being lifted, spending is picking up for retailers and restaurants. The previous limitations on consumers are also causing a flood of activity and opening up markets for new businesses. Here are examples of franchises opening up this quarter and showing continued growth after a hard hit economy.
Chicken Salad Chick
For instance, the pandemic hasn't stopped Tommy and Stephanie Lauderdale from opening their fourth Chicken Salad Chick location. They are opening their newest restaurant on October 7th in Panama City, FL. This location will feature a drive-thru helping the owners to easily follow the state's guidelines for safety protocols.
The Lauderdales are multi-unit franchise owners and operate Chicken Salad Chick locations across Destin, Pensacola, Panama City Beach, and this new Panama City restaurant, along with a seasonal kiosk in Rosemary Beach.
"I've been a Santa Rosa Beach resident for over a decade, and, in our town, the best lunchtime spots have always been fresh, quick and easy. So, when I was introduced to Chicken Salad Chick, I knew the brand's simplicity, hospitable atmosphere and made-from-scratch menu items would fit right into our laid-back beach culture," said Stephanie Lauderdale. "Six years later, that still holds true, and we're thrilled to continue growing with a brand we're so passionate about. We're back to where it all started and are excited to serve yet another community of Panama City."
Ziggi's Coffee
Kip Farnsworth and Tracy Finley, of Firestone, CO, are opening three Ziggi's Coffee drive-thru units and are considering locations from Brighton, CO to Laramie, WY. Ziggi's Coffee is a business where Kip and Tracy can hone in on their previous experience in real estate and as a salon owner. But Ziggi's also has a special place in their heart. Even though the couple went to school together as children, they reconnected after 25 years and had their first date at a local Ziggi's Coffee shop.
"Tracy has always talked about owning a coffee shop, and I kept seeing Ziggi's popping up everywhere I looked; the timing was just right," said Farnsworth.
"What really stood out to me was that Ziggi's clearly has a proven formula that continues to work at every location. Their systems are apparent in their growth and with their entire team," added Finley.
Bloomin' Blinds
Bloomin' Blinds is the leading window treatment franchise and is part of the growing $29.9 billion-dollar window covering industry. Amid the COVID epidemic, Bloomin' Blinds has managed to sign up 16 new franchisees, released new technology and provided outstanding support to its franchisees and communities in which they serve.
As a result, the franchise is being recognized for its efforts. Entrepreneur Magazine Ranks Bloomin' Blinds as No. 140 on the Top Growth Franchises list and No. 160 on the 2020 Franchise 500.
Currently, the brand is on track to surpass last year's nine franchise openings and will have a total of 64 open by the end of the year.
"These awards are a testament to the hard work our team puts in day-in and day-out," explained Kelsey Stuart, the CEO of Bloomin' Blinds. "On top of all that hard work, we've made a commitment to constantly evolve. This mindset has pushed us to grow while simultaneously streamlining our processes, seen through the incorporation of new technology, keeping our foot on the gas - even when things were uncertain this year – and remaining dedicated to providing a top-notch experience to our customers. Our persistence and refusal to be complacent has gotten Bloomin' Blinds to where it is today, and we don't plan on slowing down."
Edible
In addition to Bloomin' Blinds considerable growth, the Edible franchise has added 63 new franchise agreements, 22 signing in August. With the addition of the August agreements, Edible saw a 60% increase in August sales year over year!
Edible Brands is the parent company of Edible, the world's largest franchisor of stores offering all-natural fruit snacks, dipped treats and fresh fruit arrangements with more than 1,000 locations worldwide.
"While Edible stores continue to flourish, it's an exciting time to onboard new franchisees that are eager to grow alongside the brand," said Patricia Perry, vice president of franchise development. "With every signed agreement, we're welcoming new people with unique perspectives and authentic skill sets that help make the Edible experience their own. We're thrilled to make an impact on their lives, and we anticipate that this collective momentum will remain strong throughout the year."
Signarama
Signarama, part of United Franchise Group, is one of the largest sign and graphics companies in the world and continues to provide businesses throughout the country much-needed signage this year.
Thavee Douangaphaivong, a Navy veteran from Everette, WA is pursuing his dream as a small business owner and opening one of Signarama's newest locations.
Douangaphaivong said "After nearly 30 years in the military, I'm living the dream as a business owner. At Signarama Everett, we're thrilled to be working with businesses to optimize their branding, imaging and marketing to help them grow and live their dreams, too." He continues, "We're working hard to be Everett's hometown sign shop and adding to the fabric of the local economy during these times."
Take note of the motivated entrepreneurs and new business owners profiled here and consider franchise ownership as an answer to meet your existing needs and future goals. Franchising offers you the flexibility to work part-time or full-time. Many systems have a choice of multiple business models and give you the potential to grow a business at your pace. Most importantly, franchise systems offer training and support to set you up for success.
*The Labor Department's payroll report