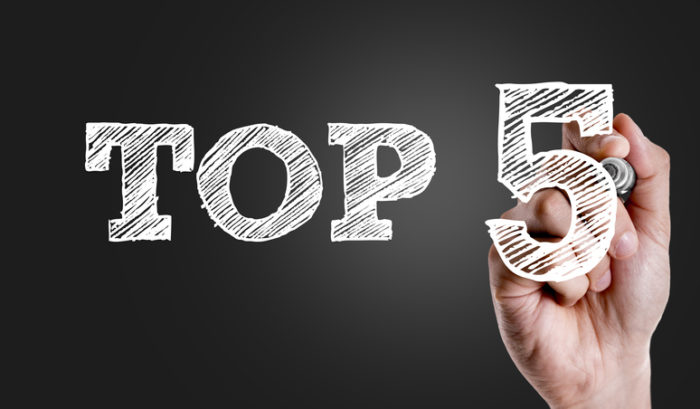 There's a reason the franchise has had a long and durable history in modern business; franchises afford franchisees out-of-the-box businesses that are ready to gain customers and bank on successful brand foundations. While no business is completely turn-key, many franchisees are able to build up a business fast and easy. That's because when you buy a franchise, more often than not, you're buying an entire business and the right to sell products and services that are globally recognized and proven to maintain durable success.
Here's a look at franchise examples that represent the biggest and top performing franchises in the world.
What is the largest franchise in the world?
While it may come as no surprise, McDonald's is the largest franchise in the world with over $89 billion in global sales. It's also no surprise that it's the largest franchise in the world by locations with more than 38,000 franchises worldwide.
Dunkin'
Total franchises: 13,000
Initial investment: $395,500 to $1.6 million
Dunkin' earns the #1 spot on this list due to its incredible growth and ability to change the way it presents itself to customers. Previously called 'Dunkin' Donuts,' the franchise identified a need to shift its focus away from donuts in order to better market their suite of coffees, breakfast items, and more. As Dunkin' grows in popularity, they continue to sell more donuts than ever before, proving that the business doesn't need to focus on donuts to continue selling them! With a massive franchise list of over 13,000 locations worldwide, it's also one of largest franchises in existence.
Taco Bell
Total franchises: 7,000
Initial investment: $525,500 to $2.96 million
Taco Bell's mexican-style quick-service business model has allowed it to rise among the ranks, earning our #2 spot on the list of top franchises in the world. Consumers have grown to love the concept, appreciate the low-cost, and have etched it into a regular destination for quick meals. In it's nearly 60 year history, Taco Bell has become a popular destination for American craving quick, tasty tacos, burritos, quesadillas, and more. In recent history, though, Taco Bell has been experimenting with restaurant-bar models in the Taco Bell Cantina, and has overhauled a fast-paced move to revamp and modernize their locations across the globe. That investment has worked magic for franchisees too, pulling in over $1.45 billion in revenue in 2020, an attractive 8% total increase from the previous year.
McDonald's
Total franchises: 38,000
Initial investment: $1.3 million to $2.2 million
While it's not our number 1, McDonald's was the biggest fast food chain in the world in 2020 with over 38,000 global locations spread across 100 countries. As the King of Franchises, the McDonald's Golden Arches have become one of the most globally recognizable logos in existence. That recognition has boosted McDonald's to reach $89 billion in global sales, and out number even some of its closest competitors like Burger King, Subway, and KFC combined. With a steady history of popularity and success, McDonalds is easily one of the best and brightest franchises to own in 2021.
Sonic Drive-in
Total franchises: 3,600
Initial investment: $1.2 million to $3.5 million
46 states across the United States are home to more than 3,600 franchise locations, which tells you there may be a Sonic closer to you than you think. Known for their commitment to the classic American drive-in model, Sonic has welcomed drive-up guests since 1959, serving up great burgers, chicken, hotdogs, and slushes on rollerblades. With a total revenue in 2020 of $4.687 billion, Sonic easily secures itself as a top franchise among some pretty heavy competition.
The UPS Store
Total franchises: 5,000
Initial investment: $138,400 to $470,000
.A one-stop destination for all things delivery, printing, and more, The UPS Store franchise has become a staple for small business and communities nationwide. There are more than 5,000 locations in existence, making them one of the world's largest franchisors of retail shipping, postal, printing, and business service centers. That large network of locations has also earned The UPS Store global recognition and trust. In 2020, The UPS Store saw a total revenue of $84.6 billion, a stark increase of 14.2% from the previous year.
These powerhouse franchises are known for their strong foundations and promising profit outlooks, but they also carry steep initial investments that aren't feasible for everyone. When you're considering what kind of franchise might be the best for you, consider franchise opportunities that fit your financial availability, lifestyle, and long-term career goals. Want to find more opportunities? Check out Franchise.com!