Starting any business requires a lot of dedication and energy, especially in the early stages of business development. For many, that daily grind is part of the allure to owning a business — the grit of experience often sharpens personal skill sets and generally molds individuals to become the best they can for a growing business. However, many business owners find comfort in diving into a business model that is already baked and ready to serve, allowing them to skip many of the hurdles and struggles that come with getting a business off of the ground, like fine-tuning products and services to meet the demand of customers and clientele. That means for some, the best franchises—or the best businesses in general—to start are the easiest.
If you're considering buying a franchise to own and operate, you may have already asked yourself: what is the easiest franchise to start?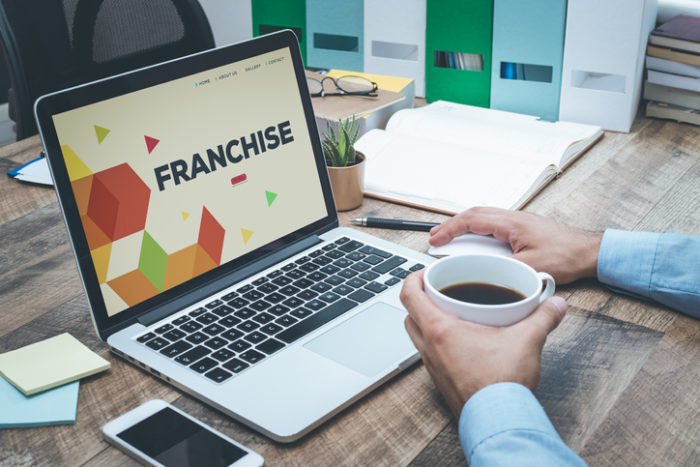 Today's franchising landscape is vast, enabling potential buyers to search for unique franchise opportunities that will not only suit their personal skill sets, but also agree with their financial goals, and provide fully baked structure to business operations. As you begin to consider what franchises might be best for you, remember that 'easy' doesn't always equal 'set it and forget it.' No business is ever completely self-sustaining, and though the thought of owning a business that makes money on its own is very appealing, it's important to remember that the ease of any franchise opportunity is directly related to the following:
Proven history of success
Upfront financial commitments
Complexity of products and/or services
Franchisee's personal skills and lifestyle
So, what are the best franchises in 2021 to own?
Home-based Franchises
While more and more professionals are working out of the comfort of their own homes, franchisors are also shifting to offer better opportunities to own and manage a franchise right from your home office…or living room. If being able to work from home is a driving factor for you, then you may consider opportunities like The Movement, which promises an entryway into the growing social media sector with patented apps and support for as little as $5,000! Of course, other opportunities for home-based franchises may provide buyers additional business types that can better suit their wants and needs.
Vacation Planning Franchises
Even with the internet making planning a vacation a little easier, there are still many vacationers who prefer to work with planners to ensure that everything is taken care of before the vacation starts. Many vacation planning franchises can provide upfront training and all of the branding materials needed to begin marketing your business. Because brand management is such an important part of operating a business, these types of franchises can be popular for individuals looking to help others enjoy their R&R without having to build every facet of the business from the ground up.
Food-based Franchises
Probably the most well known type of franchise is the restaurant. From McDonald's to Friday's to Panda Express, the opportunities to invest in a successful food franchise model are many. But, owning and operating a restaurant franchise might not always be easy. If you're wondering what is the easiest food franchise to start, then you may want to focus on franchises that can provide cookie-cutter business plans with all-encompassing branding and materials. Many large food-based franchises run their own marketing initiatives, which benefit franchise owners who may not have the savvy or wherewithal to develop and execute their own marketing tactics.
CBD Franchises
It's no secret that the CBD industry is booming, and many entrepreneurs are taking advantage of an industry in its infancy by building large-scale, repeatable CBD store models. If you're looking for an easy franchise to purchase with a lower startup cost and a high-demand customer base, then CBD franchise opportunities, like Your CBD Store, enables franchisees to sell products with a proven history of success right from their own store! Your CBD Store also currently has a small upfront cash requirement, which opens doors for many go-getters who don't have access to a large pool of liquid capital.
While owning a business is never completely hands-off, the ease of purchasing a business model that is already developed, with tight-knit business plans, can be a gamechanger for many individuals looking to dive into entrepreneurship without the struggle of a business' early years. If you're considering owning a franchise in 2021, check out the Top 25 franchise opportunities on Franchise.com.