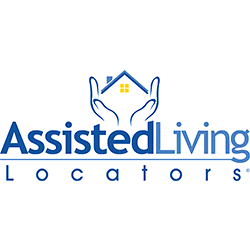 Assisted Living Locators
What does an
Assisted Living Locators

Franchise

Cost?

Total Investment

$62,000 - $75,000
Become a matchmaker for senior service providers and the elderly with Senior Assisted Living Locators. Carve Out Your Piece of the Multi-Billion Dollar Assisted Living Industry. Learn more about joining our team, today!
Open an

Assisted Living Locators

in any of these available states:
AK, AL, AR, AZ, CO, CT, DC, DE, FL, GA, HI, IA, ID, IL, IN, KS, KY, LA, MA, MD, ME, MI, MN, MO, MS, MT, NC, ND, NE, NH, NJ, NM, NV, OH, OK, OR, PA, RI, SC, SD, TN, TX, UT, VA, VT, WI, WV, WY
About
About Us
Assisted Living Locators provides the vital function to seniors and their families of identifying their ideal alternative living solutions and other related services – all at no cost to them. Our proprietary evaluation system results in free residential referrals that enable our clients to make the best possible decisions for their loved ones.
Our elder care advisors are trained to find solutions that meet our clients' needs and to personally accompany them on guided tours of facilities that match their individual preferences. As an organization designed to assist people at one of life's most difficult times, we're dedicated to providing the most compassionate service available.

Ours is a truly turn-key program that puts our owners on the path to success through a proven executive business model with high profit margins, low overhead, minimum employees, repeat referrals, and residual income. Even more importantly, many of the industry's most desired areas of the country remain available for new development.

If you're aware of the unsurpassed value of the assisted living market, if you've always dreamed about the freedom and independence that business ownership could bring you, and if you've been waiting for the perfect, local, affordable opportunity to carve out your piece of the industry, Assisted Living Locators may be just the match you've been seeking.
Achieve Extraordinary Success and Feel Good Doing It!
It is no secret the senior population is growing, and as the population ages, more senior services will be in demand. The US Bureau of the Census calculates the number of citizens over the age of 65 by the year 2050 will be more than 80 million people, which is double the senior population today.

As an Assisted Living Locators franchise owner, you'll work with families in your area, helping them to find and tour assisted living facilities and homes. Assisted Living Locators is truly unique and is able to offer families both in-home and out-of-home care.

A Free Service to Families
Families in crisis over senior assisted living options have many concerns, and the biggest one is often financial. The unique thing about our industry is that families never pay for your services. That's right! You provide all your services free of charge to families while the assisted living facilities and homes pay your fee if your client chooses their place of residence.

Instead of a salesperson, you act more as a marketing representative for homes and facilities in your community. That allows families to take advantage of your local expertise without any additional financial burden to their search.

Training and Support
Assisted Living Locators wants to help you hit the ground running and gives you all the tools you need to run a successful senior placement service in matter of a few short weeks. Read on to review all that is included with your new business:
Quick Start System - a program which helps introduce you to 50 care facilities in your area and includes pre-written facility recruiting letters.
Five Day Training Program - Learn first-hand how to operate your business in a streamlined, high-intensity training program that maximizes your learning and minimizes your effort. The training takes place in Scottsdale, AZ.
One-On-One Coaching - 13 weeks of coaching to give you support and instruction on how to set up your business.
On-Going Support - professional and personal support will be provided to you in the form of telephone conversations, group meetings and one-on-one consultations. You will also have access to the corporate social worker and nurse experts on hand to help you with any unique client challenges.
In-House Marketing Team - The Assisted Living Locators team is ready to help you with your individual community marketing plan to help you get the word out and bring the business coming in! You'll have resources including marketing collateral, referral contracts and a national website which will drive potential clients to your door.
Operations Manual - The Team Builder Intranet contains all the forms that you need to run your business. It also contains a comprehensive manual with all the pertinent information to make your business run smoothly.
Protected Territories - The Assisted Living Locators business model is based on mutual support rather than cut-throat competition. All Assisted Living Locators franchisees have protected territories in which they operate their business. Success lies in cooperation and therefore a sense of family is fostered between franchisees so everyone can help each other grow within their territories.