Franchises in
Congratulations on taking the first step towards researching franchises and businesses to buy! Review matching companies, pick your selections to add to your list and request your free information.
Get started researching franchise businesses to buy. Select companies for your list and request free information today!
PostalAnnex+
Today's busy lifestyles demand the services PostalAnnex+ offers. Capitalize on this demand and open your own business!! After retiring from the printing business, PostalAnnex+ founder Jack Lentz began working out of his home as a business consultant. He soon realized the need for mailing, faxing, copying, shipping and other services to belong under one roof. As a result, he created the first PostalAnnex+ store, business franchise, located next door to a post office in the University City neighborhood of San Diego, CA. Our franchises serve a growing customer base of small and home-based businesses that lacks the resources our stores offer. Today's hectic lifestyle requires a one-stop service center for businesses that don't have an administrative assistant to take care of those daily errands. Saving our consumers time is what keeps them coming back. By being a local neighborhood business
Cash Required: $70,000
Toastique
Be the toast of your community as a Toastique pioneer!A fresh new take on a beloved favorite, Toastique elevates toast from classic side dish to health-focused power meal. Toastique's unique product line features customizable gourmet toasts providing guests with a wholesome, convenient meal option that can't be found at any other fast-casual restaurant. Along with an array of all-natural smoothies, cold-pressed juices, and açaí bowls, Toastique's unique menu of healthy, grab-and-go meals and snacks makes us truly unlike any other health-focused franchise on earth. The all-natural, locally-sourced, healthy offerings, made from kind ingredients are perfect for the ever-increasing number of health-conscious individuals looking for quick, on-the-go meals and snacks.
Cash Required: $50,000
Brusters Real Ice Cream
A Scoop Above The Rest - Bruster's®Real Ice Cream. Since 1989, Bruster's® has become one of the country's favorite frozen treat chains. And for the last 20 years, we've been ranked by Entrepreneur Magazine as a top franchise. The Bruster's brand was built on the idea of EXCELLENCE and bringing on the RIGHT franchisees. A majority of entrepreneurs (just like you) make a conscious decision to become Bruster's franchisees not only for their love of our ice cream, but for their PASSION FOR PEOPLE. You'll find over 200 independently owned Bruster's® locations in 26 states, Guyana and South Korea -- and more are springing up every single day. So, why Bruster's? It's not rocket science, it's ice cream:
Cash Required: $100,000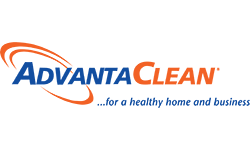 AdvantaClean
Since 1994, AdvantaClean has been an industry leader, offering emergency water damage mitigation; mold testing, remediation, and removal; air duct cleaning; fire & smoke damage remediation; and sanitization services to home and business owners across the country. Inquire now to learn more about this recession-resistant opportunity.
Cash Required: $126,180
Commercial Capital Training Group
The Only Opportunity That Is Booming During COVID- 19 Crises.Through our program you will be part of a prestigious industry with the ability to earn an unlimited income by providing over 35 types of business loans from $5,000 to $500,000,000 or more, to businesses of all sizes and credit types. Work from home, part or full time.The Commercial Capital Training Group has been a leader in the commercial finance industry for individuals to successfully own their own commercial finance business. We developed a one-of-a-kind opportunity that allows current or aspiring entrepreneurs to successfully learn and enter into the lucrative world of commercial financing by providing loans to businesses. The best aspect of our low overhead business model is that you have the ability to work wherever you want, whenever you want, and earn the kind of income that most people only dream of.
Cash Required: $25,000
Fleet Services International
Become an Exclusive Dealer with Fleet Services International (FSI) and join the leader in the Automotive After-Market Industry.Fleet Services International is an on-site commercial fleet maintenance and repair business with a 40 year record of industry experience.The automotive aftermarket is the largest growing industry today, second only to the food franchise business. The demand for qualified organized maintenance far exceeds the supply. Recognizing this need, Fleet Services International Dealers provide a much-needed, money saving service for corporate, commercial and government vehicles.Dealerships are independently named, owned and operated. There are NO FRANCHISE FEES OR ROYALTIES TO PAY. ALL PROFITS ARE YOURS TO KEEP.Get an exclusive territory and 100% financing if you qualify. Learn more today.
Cash Required: $75,000