Beauty Franchise Opportunities
In the captivating world of beauty, where trends evolve at the blink of an eye and self-expression takes center stage, lies a realm of business possibilities that can redefine success. Welcome to our comprehensive guide. Whether you're an entrepreneur with a passion for cosmetics, skincare, or wellness, or a visionary seeking to bring transformation to the beauty industry, this is your ultimate companion on the journey toward unlocking the potential of beauty franchises.
Show More Information about Beauty Franchises
Hide More Information about Beauty Franchises
Dive into the dynamic universe where innovation meets entrepreneurship, and discover the lucrative avenues waiting for you within the realm of beauty franchises. From established giants to emerging gems, we'll walk you through the ins and outs, the trends and triumphs, and the keys to thriving in this captivating sector. Let's embark on a transformative exploration of the world of beauty franchises together.
The Beauty Franchise Revolution: A New Age of Entrepreneurship
In this era of empowerment, beauty franchises have emerged as a beacon of opportunity for entrepreneurs seeking to marry their passion for beauty with the thrill of business ownership. We delve into the transformational shift that has turned beauty enthusiasts into beauty moguls, exploring how franchising empowers individuals to be part of a well-established brand while infusing their unique touch.
Beauty Industry Statistics: "In 2022, the beauty market—defined as skincare, fragrance, makeup, and haircare—generated approximately $430 billion in revenue. Following a solid recovery since the height of the COVID-19 pandemic, the beauty market is expected to reach approximately $580 billion by 2027, growing by a projected 6 percent a year."
Navigating the Landscape: From Skincare to Salons
The beauty franchise landscape is as diverse as the shades on a makeup palette. Let's navigate this landscape further by exploring distinct subsections:
Skincare Sanctuaries: Uncover the world of skincare franchises, where self-care meets science. From anti-aging treatments to holistic wellness approaches, discover how skin care franchises cater to a growing audience passionate about looking and feeling their best.
Styling Studios and Salons: Immerse yourself in the world of hairstyling, makeup artistry, and nail care. Learn about the trends shaping these segments and how beauty enthusiasts can channel their creativity into successful salon franchise ventures.
Example: Step into the vibrant realm of the Pigtails & Crewcuts franchise—an exciting opportunity in the beauty industry that's all about kids, creativity, and entrepreneurial growth.
Trendspotting: Beauty Franchise Innovations
In a world where trends evolve at warp speed, successful beauty franchises stay ahead of the curve. Discover the latest innovations in the beauty franchise realm, from eco-friendly and cruelty-free offerings to personalized beauty experiences enhanced by technology. Gain insights into how staying attuned to consumer preferences can position your beauty franchise for enduring success.
The Art of Selecting the Right Fit: Choosing Your Beauty Franchise
Selecting the ideal beauty franchise requires careful consideration. We guide you through the crucial factors to weigh, including market research, brand reputation, training and support, and alignment with your vision. Armed with this knowledge, you'll be equipped to make an informed decision that sets the stage for your franchise's success.
Example: Dive into the world of Glosshouz Spa Center franchise—a golden opportunity in the beauty industry that promises relaxation, rejuvenation, and entrepreneurial success.
Pros of Franchising: Unlocking the Benefits
Franchising in the beauty industry offers a range of benefits that can set you on a path to success. Benefit from established brand recognition, standardized business processes, and a support network from the franchisor. Leverage the power of collective marketing efforts and tap into the franchisor's experience in navigating challenges. Let's explore these advantages in detail through the following subsections:
Established Brand Recognition: Leverage the power of an established brand to attract customers from day one. Benefit from consumer trust and awareness that can take years to build as an independent business.
Standardized Business Processes: Streamline your operations with proven systems and processes. From inventory management to customer service protocols, franchising provides a blueprint for efficient operations.
Ongoing Support and Training: Access training programs and ongoing support from the franchisor. Whether it's marketing strategies or operational guidance, you're never alone on your entrepreneurial journey.
Collective Marketing Power: Benefit from shared marketing efforts and campaigns. By pooling resources with fellow franchisees, you can achieve a larger impact and reach a broader audience.
Navigating Challenges: Lean on the franchisor's experience to navigate challenges and hurdles. Their insights and guidance can save you time, money, and stress as you build your beauty franchise.
Franchise Spotlight: Explore the remarkable potential of the Birthday Suit franchise—a genuine opportunity in the beauty industry that holds great promise for aspiring entrepreneurs.
Choosing the Right Location: A Strategic Approach
Location is a pivotal factor in the success of any business, and beauty franchises are no exception. Explore the art of choosing the right location by considering factors such as foot traffic, demographic analysis, and competition. Learn how to align your beauty franchise with the right audience and create a destination that captivates and engages potential customers.
The Future of Beauty Franchising: Trends and Projections
Peer into the crystal ball and explore the future trends shaping the beauty franchise industry. From sustainable practices and digital engagement to wellness integrations, recognize the path that beauty franchises are likely to traverse. Prepare to capitalize on emerging opportunities and stay ahead of industry shifts.
Conclusion
As we draw the curtain on our journey through the captivating world of beauty franchises, one thing becomes abundantly clear: the realm of beauty holds boundless opportunities for those with vision and determination. From skincare sanctuaries to cosmetic kingdoms, each franchise presents a unique path to success within a thriving industry that continues to evolve. We've unwrapped the essence of beauty franchise possibilities, showcasing the potential for growth, creativity, and financial success.
Whether you're an aspiring entrepreneur with a passion for pampering or an investor looking to diversify, the beauty franchise landscape offers a canvas for innovation and prosperity. Remember, success in this realm goes beyond trends—it's about understanding your audience, embracing change, and nurturing your brand's distinctive allure.
So, as you step forward into the world of beauty franchises, armed with knowledge and insight, we encourage you to seize the opportunities that resonate with your aspirations. The beauty industry welcomes those who dare to dream, those who recognize that every individual is a masterpiece in progress. Embrace the transformative power of beauty franchises, and may your journey be as breathtaking as the canvas you're about to paint.
Here's to a future where beauty and entrepreneurship intertwine to create something truly extraordinary.
Your journey has just begun.
Interested in owning a kid's haircut franchise where fun and style meet? Pigtails & Crewcuts is a recognized brand dedicated to making haircuts fun for kids. The overall hair care industry in the U.S. is estimated to exceed $64 billion with approximately…
Cash Required: $150,000
Category: Beauty Salon & Spa
Build a Better Community with a Turnkey Opportunity. Join the largest network of hemp extract retail owners worldwide and enjoy the perks of owning your own successful business while making a difference through partnerships, community, education, experience,…
Cash Required: $75,000
Category: Beauty Franchises
Own a Championship Opportunity! If you're seeking a path to financial independence, a way to transition out of the corporate world, and want to take control of your future? Investing in a Sport Clips Franchise can offer a path to business ownership.
Cash Required: $200,000
Category: Beauty Franchises
The #1 women's fashion franchise. We train our franchisees to be THE fashion destination in their local market, bringing in new styles earlier and more often than any competitor, all at reasonable prices, and ultimately win extremely loyal fans. Find out…
Cash Required: $80,000
Category: Beauty Franchises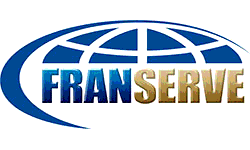 As a FranServe franchisee, earn money helping people buy a franchise. Work full or part time from a home office. Comprehensive training and support provided. Learn more about the costs, benefits, and available locations today!
Cash Required: $25,000
Category: Beauty Franchises
Educate and guide Trailblazers to the right franchise opportunity and help them own their future. Trailblazer Franchising helps aspiring entrepreneurs find and engage with profitable franchise businesses. Learn more now!
Cash Required: $80,000
Category: Beauty Franchises
Are you looking for a better career path? Would you like to help other people start a business and help your community to grow? Would you like to be a part of an organization well-known in the franchise industry for its experience, expertise and ethics? If you…
Cash Required: $75,000
Category: Beauty Salon & Spa
I offer a FREE assessment that tells you what type of franchise will suit you best. My clients need to be prepared to invest a minimum of $60,000 in a franchise.
Cash Required: $60,000
Category: Beauty Salon & Spa