Top Franchise Businesses of 2023
Explore this year's top-performing franchises according to our 2023 sales index: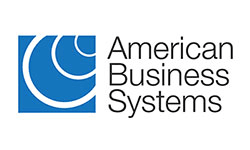 American Business Systems, LLC
American Business Systems has been America's Leader in Medical Billing with Unparalleled Training, and Support for over 25 years. $100k Potential working from anywhere, full-time or part-time. Learn more about this great opportunity!
Cash Required: $28,990
Category: Financial Franchises
Healthier4U Vending
Are you passionate about owning your own business? Are you interested in giving people the choice to eat healthy? If the answer is yes, then you have found the right partner to build you a successful healthy vending business. At Healthier4U Vending we share your passion and want you to join us to give the choice to eat healthy to everyone.
Cash Required: $30,000
Category: Vending Franchises
Did you know you could partner with a company to build out your entire e-commerce store, from product research to inventory acquisition to marketing? Yep! You can easily make 6-7 figures in passive income when we build your e-commerce empire and money-making machine from the ground up! All it takes is an upfront investment, and our team will do the rest. By this time next year, you could be sitting on a 7 figure empire.
Cash Required: $30,000
Category: Business Services
Become a successful financing specialist by joining the nation's oldest and largest business opportunity in the industry. The Loan Consultants business opportunity is recession proof, offering the product everyone needs - money. Establish your respected position in finance with our easy to follow and proven business model. We are the most established and experienced loan broker affiliate program in the world with more than 1,200 affiliate companies in the United States, Canada and the United Kingdom. We are the best in the industry. No other company compares with our level of success, training or materials provided. When you partner with us, you receive our professional support for the lifetime of the partnership. Cash in on a growing market now!
Cash Required: $13,800
Category: Financial Services
Browse Franchises by Category
Whether you have the perfect niche in mind or simply want to explore franchise opportunities across various industries, you can quickly navigate between listings by category and industry below:
Why Buy a Franchise?
Owning your own business can allow you to build wealth independently while gaining more control over your work-life balance, schedule, and future. But starting a business from scratch can be difficult, posing many challenges. Franchises, however, allow you to start a business with the groundwork already laid out for you. Buying a franchise is a turnkey business opportunity allowing you to take advantage of a proven business model, existing client base, training, and many resources to help you start, manage and grow your business.
Choosing the Best Franchise for You
Before purchasing a franchise, it's important to perform your due diligence. Some considerations to keep in mind when choosing the best franchise opportunities for you include:
Budget.

What is your current budget for startup, and what projections for revenue will the franchise offer? Franchises can be bought for less than $10,000 all the way up to $1 million+, with plenty of great opportunities between.

Niche.

When deciding on a niche, it's important to research demand for various industries, past performance, and future outlook. You should also take into account your personal interests, knowledge and skill set if you plan to be directly involved in the management of the business.

Location.

Depending on the industry, location can be critical for success. Visibility, parking availability, local competition and accessibility can make or break a restaurant or retail business, for instance.

Personal Involvement.

How involved do you want to be personally with the business? If you have little experience in the industry, will the franchise provide you with training and resources to get you started?

Franchise Success.

How successful have other franchise owners been in the past? What are projections for revenue and costs both in the short-term and long-term?
Financing Your Franchise Purchase
While some individuals purchase franchises with cash, this is not always viable. The good news is that there are several options for financing your franchise purchase, including traditional financing, SBA-backed loans, retirement account transfers, and more. Read our financing guide for more information.
Franchise News & Information
Read our blog to get the latest scoop on emerging franchises, industry trends, and franchise success tips.