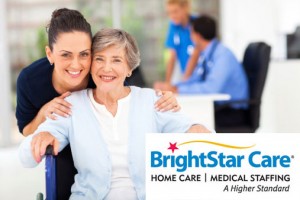 Congratulations to Franchise.com client, BrightStar Care! BrightStar was named Best Franchise in America, out of 3,000, by Forbes Magazine. FRANdata, a franchise research company, collected data and analyzed the companies based on:
Success of current franchise owners
Support offered from the franchisor
Demand for the franchise brand
Franchise growth/expansion
"This award is a result of the passion of our support team to help our franchisees achieve their success and reach their business goals," said Shelly Sun, CEO and co-founder of BrightStar Care. "We take into account all of our franchisees' feedback and include them in our continual investing and the ongoing improvement of our brand through regional summits, advisory councils, field support visits, quarterly town hall meetings, monthly best practice calls and more."
About BrightStar Care
The BrightStar Care franchise is a home care franchise which provides a range of in-home healthcare and medical staffing services to patients which range in age from newborns to seniors.
How Can You Start a BrightStar Care Franchise?
The good news is no medical or health care background is required to own this franchise! People who have strong leadership, management and marketing or sales backgrounds, and a proven record of success are invited to qualify. The BrightStar Care franchise is about building relationships with referral sources and delivering excellent customer experiences. The total initial investment necessary to begin a BrightStar ranges from $93,277 to $172,521. You can also refer to BrightStar's 2014 FDD for more details. To get a free copy of the company's FDD,
tap here and fill out the form at the bottom of the page
.
Learn more about the booming senior care industry and the BrightStar Care franchise opportunity here
.
Compare BrightStar to other senior and home care franchises here
.