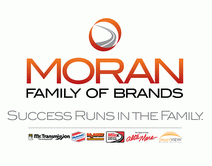 Franchise.com
would like to congratulate
Milex/Mr. Transmission
 and Bob Bauer on their new found partnership. Bob Bauer initially inquired to the Moran brands via Franchise.com's directory at the end of March and will be opening a Milex/Mr. Transmission co-brand in Oregon. Franchisees have a few options when investing with Milex/Mr. Transmission Moran brands. They can invest in one of the name brands individually: the high volume general automotive repair category (Milex Complete Auto Care) or, the high ticket transmission repair category (Mr. Transmission). Many franchisees choose the best of both worlds by purchasing the co-branding option, like Mr. Bauer, which combines both of these two national brands under one roof.
Milex/Mr. Transmission
 is consistently ranked as one of the top automotive repair franchises on Entrepreneur magazine's "Franchise 500" list and honored as a "Top Military-Friendly Franchise" by GI Jobs ® magazine.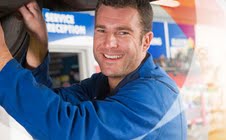 With the tagline "Success Runs in the Family," this conglomerate is very supportive of franchisees. They provide valuable tools, technology and vendor programs to help everyone's business run smoothly and successfully. Reasonable business hours make it a great franchise to consider. Jay Pond, a Mr. Transmission Franchisee in Jackson, MS says "This is a rewarding business. I enjoy working with my employees, I enjoy providing service to my customers and it has given me the stability needed to raise my family on my terms." Learn more about this automotive aftermarket industry which generates over $300 billion annually, by visiting the
Milex/Mr. Transmission website on Franchise.com
.