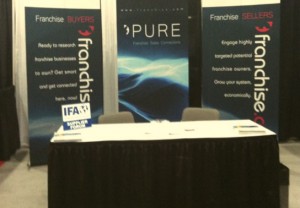 For those of you who want to take a little side trip or who are in the Houston area, come visit Matt Bogart at Booth #549 at the Franchise Expo South 2014, tomorrow, February 6th through February 8th. Your admission is on us! Click here for your free admission ticket!
Hundreds of exciting opportunities will be exhibiting at the Reliant Center in Houston, TX for the South's largest gathering of franchises at Franchise Expo South 2014. It's the perfect time to search for the right franchise, walk the showroom floor, attend complimentary educational seminars and get your questions answered. Register for free today.
Find the business you've always been looking for in just one weekend!
Franchise.com is the premier domain for online franchise lead generation. Since 1995, we have helped growing and mature franchise systems meet their development goals by showcasing them to prospective franchise buyers. Through effective cost per lead and cost per deal campaigns, we deliver highly qualified prospects. For a list of the top 25 newest business concepts click here.