In its 90 year history, America's neighborhood hardware retailer, Ace Hardware, experienced the best first quarter for both revenues and net income.
Remarkable revenues increased 16.8% ($155.5 million) from the first quarter in 2013 totaling $1.1 billion at the end of Q1 2014.
Historic net income was calculated at $24.4 million, a 454% increase from the same time last year.
Same store sales saw an increase of 5.2% from 2013.
Ace added 49 stores this quarter bringing the total number of stores to 4,878 at the end of the first quarter, an increase of 161 stores from Q1 2013.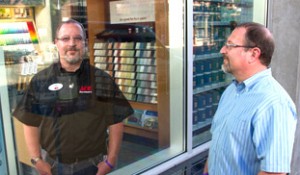 "I'm so proud and appreciative of the entire Ace team for using last year's record performance as a springboard to even greater success," said John Venhuizen, Ace president and chief executive officer. Several factors contributed to Ace's record-breaking year. Venhuizen says sales during the frigid winter added to the stellar performance in addition to the acquisition of Emery-Waterhouse, a hard lines distributor that will continue to assist in Ace's successful start to the year by leveraging purchasing power. Also, more than 3,000 Ace franchise owners saw an increase in the number of customers and transactions which contributed to a 5.2% same-store sales increase. Venhuizen summarizes that "This quarter's results show me that the model of localized, high touch service is alive and well at Ace and continues to deliver relevance to the consumer and economic benefits to the Ace owner."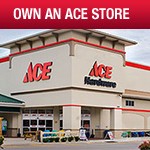 Franchise.com
extends congratulations to Ace Hardware for its dedication and hard work that led to this phenomenal growth and best wishes for continued success. Want to jump onboard and contribute to Ace's success?
Learn more about the benefits of owning an Ace Hardware store on Franchise.com today.