Franchising is picking up the pace in the cannabis hemp industry. This guide takes a closer look at key facts you need to know about franchising a cannabis hemp business.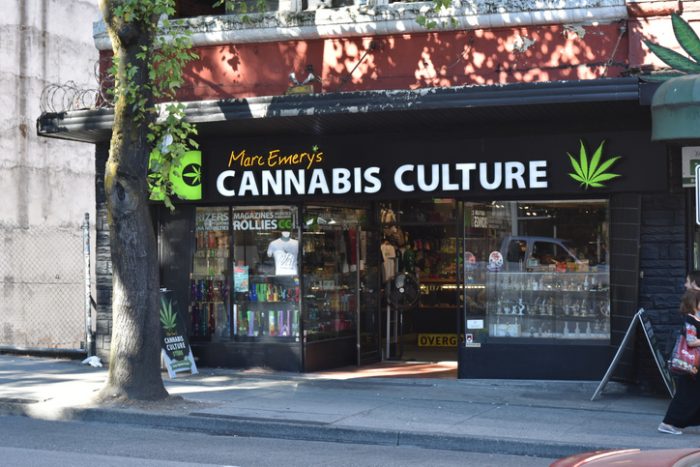 Following the passage of Farm Bill 2018 at the end of last year, the cannabis industry is experiencing unprecedented growth. The industry as a whole is bursting at its seams. That's great news for anyone in the cannabis hemp business ecosystem, from the growers to distributors.
That means more hemp-related companies, more jobs, more revenue, and more opportunities for entrepreneurs to capitalize on the boom. That's why it comes as no big surprise that franchising is top of investors and entrepreneurs minds alike.
With that being said, franchising is picking up the pace in the cannabis hemp industry. But, the truth of the matter is that franchising a cannabis hemp business is more complicated than you think. Given that some federal laws still regulate or prohibit cannabis in one way or the other, it feels like you are swimming among sharks. That's why we have put together this article to help you with crucial facts that you need to know before you plunge into cannabis hemp franchising.
Yes, The Cannabis Hemp Business is Big Business
Numbers don't lie – cannabis hemp is a seriously hot business. Following the passing of 2018 Farm Bill, which essentially removed cannabis hemp from the list of controlled substances, the industry is expected to become a $22 billion business. Even in 2017, before the Farm Bill took effect, close to $1 billion worth of cannabis hemp products were sold across the United States.
Here are a few other stats that show exactly how big is the cannabis hemp industry in the United States:
More than 25,700 acres of land is under cannabis hemp cultivation, from a single acre in Hawaii to over 9,000 acres in Colorado
19 US states allow cultivation of cannabis hemp, with 1456 licenses issued to growers in these areas.
Colorado is the cannabis hemp and marijuana central, with sales and revenue hitting more than $1.51 billion annually.
Against this background, it's clear that the future of the cannabis hemp industry is brighter than ever. It's good reason that potential investors and franchisers have a reason to be giddy.
Cannabidiol (CBD) is at the Centre of It All
Hemp is used in a diversity of areas, from making car parts to recreation. The herbage stem is what makes hemp a lucrative material for industries like textiles. However, the recent boom in the industry owes everything to CBD (cannabidiol). CBD is a potent compound that comes with a ton of health and cosmetic benefits. Cannabidiol (CBD) is touted to help treat cravings, acne, inflammation, anxiety, insomnia, and chronic pain. Call it the holy grail, CBD is driving just about all cannabis hemp businesses in the US. Unlike its cousin THC (found in the marijuana plant), CBD is legal and safe in the eyes of the federal government.
Which Franchising Opportunities are available in Cannabis Hemp Industry?
There are plenty of business and franchising opportunities to explore in the cannabis hemp sector, including:
Cannabis Hemp Growing – Before anyone can sell or produce cannabis hemp products, someone has to grow it. As such, the first business opportunity is to work as a farmer who supplies the actual hemp to companies.
Cannabis Hemp Processors – This is the holy grail opportunity for those looking into cannabis hemp franchising. These are folks who turn hemp into consumer products for recreational and medicinal use.
Cannabis hemp retailers – getting CBD products to consumers in a storefront environment presents a good franchising opportunity. There plenty of brick-and-mortar and online stores touting CBD products for a diversity of uses.
Cosmetic Products – CBD can be infused in a variety of beauty and skincare products, from lotions, soaps, and much more. If you are looking to get in on the cannabis hemp craze, this might be your best shot.
Cannabis Hemp Industry is Still Challenge
Even with Farm Bill 2018 in full force, challenges still abound for businesses in the cannabis hemp industry. Especially those looking to franchise. Considering that cannabis is fair game for US agencies (DEA), it'll prove quite hard to expand your CBD business beyond borders.
References
https://smallbiztrends.com/2016/10/marijuana-business-opportunities.html
https://cannabiz.media/is-franchising-the-future-of-the-marijuana-business/
https://www.compassionatecertificationcenters.com/is-your-cannabis-business-really-a-franchise-ftc-may-say-yes/
https://www.entrepreneur.com/article/319253
https://www.cannabisfn.com/future-franchises-marijuana-industry/