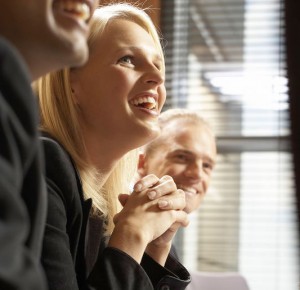 Discovery Day is a face-to-face meeting, usually at the corporate office of a franchise company that takes place between one or more prospective buyers and the franchise company. It's called this because it used to be the way that prospective buyers discovered who ran the company and learned about the company and ownership opportunity. Today, the internet allows prospective buyers to research much of the information they would have learned at Discovery Day, but it doesn't allow prospects to have a face -to-face meeting with the executive team. This is one of the biggest benefits of Discovery Day. Meeting the executive team allows prospective buyers to get a true feeling for what the company is about, what their beliefs are and what they believe is the key to being successful.
When do I go to Discovery Day?
Believe it or not, not everyone is invited. If you are lucky enough to be invited that means that the franchise company believes you may be a good match with them to become a franchise owner.  It is very likely that you will speak with a franchise development person at the franchise company many times on the phone before you are invited to a attend a day of discovery. During the time the franchise
development person
is getting to know about you, you should be doing the same about the company.  This will ensure that you have quality questions to ask when you are there and you can make sure that your time spent at Discovery Day is worth it. It is though, important to remember this is the franchises most ideal time to "put their best foot forward." Don't let this distract you from getting important questions answered.
What questions should I ask at Discovery Day?
Discovery Day is a great time to ask questions, but you should get as much information from the franchise development person before attending Discovery Day. Before you attend Discovery Day make sure you have done as much research as possible on the company, including reading their FDD and questioning existing owners. Here are some questions you may consider asking to evaluate if this opportunity is right for you:
Has the franchise terminated any franchisees?
What are the long term plans (for expansion or growth, especially if it is a brand with many locations)?
Does this system support and encourage multi-unit ownership?
Ask any questions you have not yet, that you still need answers to.
Discover if franchise ownership and a day of discovery is in your future. Opportunities await you at
Franchise.com
. Learn more about
how to buy a franchise
.