In the business world, we are all battling for the attention of the customer. Successful franchises and brands understand that there's more to attracting the customer than having a recognizable name. You have to invest strategically in capital expenses in order to keep clients coming back for more to grow your franchise investment.
Whether you're an international franchise brand with thousands of stores across the globe or an up-and-coming franchise business with locations in one region, it pays to make investments in changes that'll entice customers. However, you must also watch your performance. In other words, it is a balancing act between investing in capital expenses and performance.

Herein, we've have rounded up 3 tips that you need to keep in mind when investing in value-addition capital expenses (capex) while trying to keep operations costs low and return on franchise investment fairly high. This is especially important if you want to future-proof your franchise business.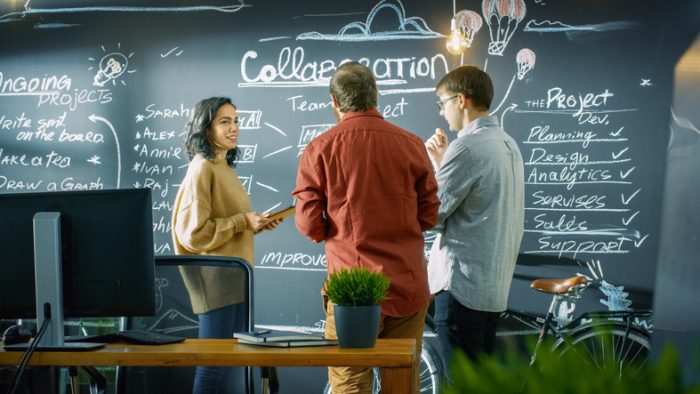 It's All About the Customer

Strategic investments in capital expenses can make an undue impact on your customer base. But you need to remember that you're nothing without your customers. If your customers are unhappy, your business will tank, and you'll end up becoming unhappy too. So, to save everyone the heartache, you need to roll out your investments and strategic changes in a manner that'll have little or no adverse effect on the customer.

Before committing to make the necessary changes and franchise investments, you need to create a well-thought-out plan so that you can be sure how you'll do it from start to finish. Otherwise put, you need to be devoted to getting it right from the customer's perspective. So, when planning and executing your investment strategies, be sure to maintain operational excellence as well as meet, if not exceed, the expectations of your customers.
Consider the Customer First

Here are some tricks and advice that might come in handy when shaping your strategy for investing in capital expenses. Before you jump in remember that many franchise companies offer ongoing support and marketing assistance to franchise owners. Be sure to contact your support staff at the franchise home office to find out what resources are available to you before going it all alone to do the following:
Get thorough feedback from the customers: If you know your typical customer, you'll have no trouble gathering feedback and input from them. Start by executing top-down market research, polling, and going through wads of feedback you might have gotten before. Even better, consider an online survey or bringing in a focus group. Don't forget that honest, well-planned feedback can make a huge difference.
Analyze: Once you have received the feedback, round up a team to analyze and make sense of it and generate insights that'll inform your franchise investment strategy. Times are changing, so are your customers, and so should you. That's why you need to compare the feedback, bad or good, with hard numbers from credible sources.
Refine: If there's some discrepancy between the two, don't be afraid to host another batch of focus groups. Go back to the drawing board. Gather, analyze, and refine your strategy - and repeat! After all, the last thing you want to do as a franchise owner is to launch new, innovative programs without getting insights and focusing on what the customer wants.
Think about your Strategic Growth
When balancing between investing in capital expense and performance of your business, it pays to consider both your short-term and long-term strategic growth. What are your plans for growth? Whether you plan to add new services/products, grow your footprint, expand your customer base or create new revenue streams, it is crucial to clearly define and evaluate the strategic growth of your franchise. After all, you want your investments in capital costs to contribute to your business bottom line.
For most franchise owners, this means that you need to take a closer look at hard numbers and set clearly-defined growth goals, including when you expect to achieve them.
Collaborate with Others
Franchising is based on the premise of collaborative success. Most successful business strategies are accomplished with the help of great partners and collaborators.
If you are a franchise business, for instance, it helps to bring on board driven, motivated, and smart people who hunger to succeed. However, franchisors must create an enabling business environment for franchisees so that can you all can partner up in making the customer happy.
References
Capital Investment in Business
What is Capital Expenditure?
3 Ways to Increase Your Investment
Birds Eye View - Investment & Performance