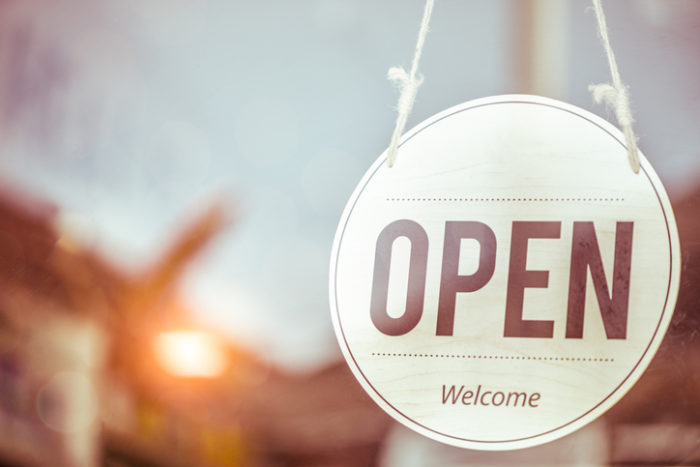 Deciding to become your own boss by purchasing a franchise is a big decision, and one that's becoming increasingly popular. The amount of franchises in the United States grew by 1.5% in 2020, and was forecasted to add more than 230,000 jobs in the US alone. Franchising plays a major role in the United States, and it can offer entrepreneurs a quicker route to ownership than starting a business from scratch.
There are many benefits to becoming a franchise owner, such as being your own boss, being able to—to an extent—set your own schedule, and having the support of a franchisor (the parent company of a franchise) behind you. However, before you make the decision to buy a franchise, there are several things you should know. Read through this article to learn about the roles and responsibilities of a franchisee, how to become a franchise owner, and details about franchise owner salary opportunities.
What is a Franchise Owner?
Put simply, a franchise owner—or franchisee—is a small business owner. Franchise owners are entrepreneurial-minded, but rather than spending time developing a business plan and a brand, they purchase a franchise that grants them the rights to own and operate a company using a franchise organization's name and business plan.
What does a Franchise Owner Do?
If you're searching for a franchise owner job description, you might find that the job of a franchisee varies greatly depending upon the industry, the type of franchise and the type of franchise agreement. Generally speaking though, a franchise owner does many of the same things as any other small business owner, such as:
Customer Service: This could include anything from assisting customers in making purchases to providing training or support for new or existing customers. Ensuring a satisfied clientele helps the overall franchise brand maintain a positive reputation. This is good for franchisees and franchisors alike.
Marketing: While some franchisors take care of marketing efforts, especially on the national level, successful franchisees often take a proactive approach to marketing. This means budgeting money for marketing strategies, ensuring marketing efforts remain in compliance with any rules dictated by the franchisor, and implementing marketing campaigns.
Hiring and Training: Some franchises are "owner-operator," taking care of all aspects of the company themselves. But many need managers or other employees to help run the business. And while some franchisors may provide training materials, it's up to the franchisee to handle hiring and training new staff.
Business Responsibilities: The general responsibilities of operating a business, such as handling paperwork, maintaining up-to-date books, paying any bills, and generally ensuring that the business remains strong.
What are the Responsibilities of a Franchise Owner?
Both franchisors and franchisees must work hard in order to maintain a solid, profitable business. As with any business, it takes a team to manage long-term strategies and day-to-day operations effectively. Although every franchise is unique, here are the general franchisee responsibilities as well as what tasks the franchisor generally owns.
What are the Responsibilities of a Franchisee?
Along with roles and duties listed above, franchisees typically assume the following franchise owner responsibilities:
Following the Franchise Agreement: Franchise agreements set up the rights and responsibilities for franchisees and franchisors. It will outline standard practices for fee schedules, product and service delivery, pricing and more.
Paying Franchise Fees and Royalties: Franchise fees are typically paid up to the franchisor up front. However, ongoing franchise fees, including monthly or quarterly fees and royalties, are the responsibility of the franchise owner.
Acquiring and Establishing a Location: While not every franchise requires a physical space, many do. Some franchisors may help new franchisees find a physical location, such as a storefront, warehouse or office. However, the bulk of the responsibility still falls on the franchise owners. They are responsible for leasing and setting up the location, as well as any ongoing maintenance that's needed.
Making a Profit: It should go without saying that one of the main franchise owner responsibilities is ensuring that their business is financially healthy and turning a profit each month.
What are the Responsibilities of a Franchisor?
Within a franchise agreement, franchisors outline their business model, as well as the support and tools they provide to franchisees. This role can vary greatly between franchisors; some are very hands-off and some like to be quite involved. While every franchisor assumes different responsibilities, they generally provide the following:
Build and Maintain Brand Reputation: All franchises share one common goal: build and maintain an established, profitable brand. That's what franchise owners are buying, afterall—rights into a well-reputed company. Franchisors typically provide brand-level marketing and PR. In addition to this, they may provide local-level marketing support to ensure franchisees maintain consistent messaging.
Continue to Build and Innovate: Today's consumers are constantly seeking new, better goods and services. The best companies understand these needs and work to develop innovative products on a regular basis. It's up to franchisors to regularly conduct market research, listen, and meet the needs of their customers.
Offer Support: To a large degree, the success of franchisors depends on successful franchisees. Quality franchisors offer initial training in business practices related to their company, as well as ongoing advisory support to franchisees.
What does it Take to Become a Franchise Owner?
So, what does one have to do to become a franchise owner? No matter what type of franchise you are looking to purchase, the requirements to start a franchise are generally the same. These are the most important steps:
Establish your budget. Determine how much money you are able to pay upfront, and look into funding opportunities as well.
Consider your goals. Which industries are you interested in? How much time can you realistically dedicate to your business? Lay out your goals to help in the research phase.
Do your research. Search for franchises that meet your budget and goals. The Franchise.com directory allows you to search by desired location to research local opportunities.
Reach out to the Franchisor. Once you find a match, reach out for more information.
Go through the application process. This process varies amongst franchisors, but this will typically involve a credit check, an interview and many times a visit to the home office for a Discovery Day. During this phase you can expect to review a franchise disclosure document, which includes financial statements and requirements, as well.
Sign the franchise agreement. This step is when you'll sign all the documents, pay an upfront fee, and become an official franchisee.
How Much Does it Cost to Start a Franchise?
Now that you know how to become a franchise owner, you may be interested in how to finance it. There are franchise opportunities for nearly budget. The more costly franchises, like hotels and well-known fast food restaurants can cost $500,000 or more in starting costs alone. However, there are several low-cost franchise opportunities, especially in the travel, cleaning, and maintenance industries. Many of these require $10,000 or less to get started. The Franchise.com directory allows you to sort by cost when researching franchises.
No matter how much the starting costs and initial fees are, there are ways to finance a franchise. If you need financial assistance in purchasing a franchise, consider these options:
Partnership: Consider taking on one or more business partners to cover some of the costs and responsibilities.
Franchisor Financing: Some franchisors offer financing options for would-be franchisees in need of support. This support may be a low-interest loan or assistance connecting with other loans.
Small Business Administration (SBA) Loan: SBA loans are backed by the federal government and are designed to help startups and entrepreneurs secure funding.
Conventional Bank Loan: Prospective business owners with a strong credit report and collateral could consider seeking a loan from a bank or credit union.
Home Equity Loan: Home owners could take on a home equity loan, which allows borrowers to use their home as collateral for a loan. Home equity loans can put property at risk, so speak with a financial expert before choosing this option.
Retirement Rollovers: Also known as Rollovers for Business Start-ups or ROBS, this arrangement involves a prospective franchisee using their 401(k) retirement savings in order to fund the startup costs of purchasing a franchise.
How do Franchise Owners Get Paid?
Like any small business owner, franchise owners get paid when their company generates revenue. However, the reality is more complex. For a company to turn a profit, their revenue must exceed any overhead costs they have. These may include:
Equipment
Inventory
Supplies
Staffing
Rent or mortgage of a physical location
Regular bills for things like electricity and internet
Maintenance of the space
In addition to these standard fees associated with most small businesses, franchisees must also factor in royalty fees that are paid regularly to the franchisor. After the initial startup costs, most franchisors collect royalty fees using a percent or a fixed model.
Percent Model
In this model, fees are based on total gross sales, typically between 5% and 9% each month. The specific percentage would be included in the franchise disclosure document that a franchisee receives before signing the franchise agreement. For example, if the total gross sales in a month was $15,000 and the franchisee paid a 7% fee to the franchisor, the total monthly fee would be $1,050. The payments made to the franchisor increase or decrease depending upon how much money is made in a month, but the percent remains static. The percent model is the most popular way to collect royalty fees.
Fixed Model
In this model, fees are set and paid in regular intervals, such as monthly or quarterly. For example, a franchisor might ask franchisees to pay $1,000 a month. If the business performs well, this fee can end up being a small percent of gross sales. However, fixed fees could be burdensome for under-performing franchise units. The fixed model is much less popular than the percent model.
Once overhead costs and royalty fees are accounted for, franchisees can deduct their pay from the remaining profits. They may also choose to use a portion of their profits to invest further into their business by making new purchases, investing in marketing or hiring on an additional employee.
Now that you understand the costs, you may be wondering, "is owning a franchise profitable?" It certainly can be, but the reality is that owning a franchise, like any business, means that the owner's wages are dependent upon making smart business decisions and understanding the needs and wants of local customers.
According to Glassdoor.com, the average franchise owner makes roughly $72,000 per year in base pay. Compared to the 2019 national average wage of nearly $52,000 in the United States, many would consider owning a franchise to be a profitable endeavor.
Is Owning a Franchise Worth it?
Ultimately, it's up to the would-be franchisee to determine if owning a franchise is worth it. The best way to answer this question is to calculate the costs and weigh the pros and cons. Here are some actions to take when deciding to purchase a franchise:
Analyze startup costs and royalty fees to ensure you can afford it, as well as what it will take to pay yourself a salary.
Consider your skills and talents. Do you have the business acumen to run a business? If not, could you take on a partner to share responsibilities—and profits?
Consider attending training, mixers, networking events or workshops to connect with small business owners and franchisors locally.
Set up meetings or interviews to talk with franchisors you are interested in. You'll be entering into a business relationship with them, so it's important to get a good feeling from them.
Talk with local franchisees about what it's like, what their revenue is like and any other questions you may have.
Owning a franchise can be a satisfying, profitable, and rewarding experience for prospective business owners. Just like any major decision, it's best to enter into the process of purchasing a franchise with all the facts and knowledge you need to make a good, researched decision.
Franchise.com is your Source for Franchise Opportunities
Whether you're just starting to research franchise opportunities or you're ready to make the next step and begin contacting franchisors, Franchise.com is here with tools to help entrepreneurs. Since 1995, we have been connecting franchisees with high-quality franchisors in every industry imaginable. Review our directory of franchise opportunities. Once you're ready to take the next step, reach out to one of the franchisors on our website to make a life-changing connection with one of today's leading franchise organizations.