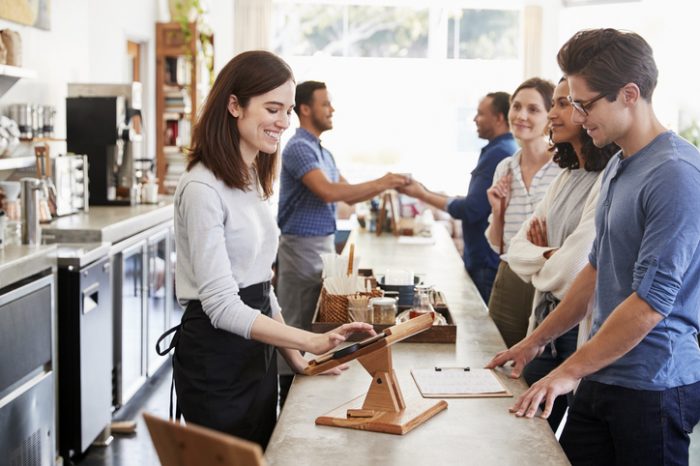 Each franchise location has rights to a particular territory. But what happens if franchise territories are too small or overcrowded? Even the best of franchisees know that a small territory spells trouble. Oftentimes that means lower foot traffic, higher competition, and unfavorable ROI. Some have even had to yield ground to franchisor-owned locations established nearby.
What to do when your franchise territory is small?
The good news is that most franchises have been down this road, and they have a few secrets and success tips up their sleeves. Here are 6 tried-and-true expert tips for owners with small franchise territories. Take your franchise with a small territory to a whole new and highly profitable level.
Protected vs. Exclusive Territories: What's the Difference?
The terms protected and exclusive are often used interchangeably in the world of franchising. Know this – they don't mean the same thing. If the FDD grants you exclusive rights to a territory, then you should be the ONLY location of the franchise offering their services or the goods in the territory, both online and offline. If your territory is classified as "protected," the franchisor can still bring in some form of competition. This can be done through alternative channels or even "take over" franchise territories in some way (say, online).

Tip #1: Get Exclusive Rights to the Territory
No matter how small your territory is, you are better off if it's truly an exclusive one. As mentioned above, with an exclusive territory, you are the absolute only source of goods or services from the franchise in the zone. That means you have exclusive rights to online sales, as well. Of course, the last thing you want is for the franchisor to curtail your small territory even further.
Tip #2: Know your Target Market/Audience Better
At the end of the day, it is your target market that will determine how many sales or foot traffic your location will get. However, you can still lose business to competition in a big territory if you don't tailor your services to your target market. Yes, it's the job of the franchisor to market the brand, but you can go the extra mile to make sure that your typical customer is 100% satisfied with your location.
While you want to stay in line with the franchise system, be sure to know your potential customer. What are their likes, preference in staff, their demographics, and so forth? This way, you can offer everything they love in the best way possible.
Tip #3: Set Goals and Milestones
The secret to winning when you have a small territory is to make sure that you are a step ahead of the rest. This includes in-franchise locations close to yours. That's why you need to set realistic and strict goals and milestones. It's the best way to keep raising the bar, from customer service to sales. Goal-setting also helps you keep complacency at bay, as well as strive for excellence each and every time.
Tip #4: Be Prepared to Spend More to Earn More
Competition is commonplace in a small territory, and there's nothing you can do to keep them off except to compete. What's your next best move? You need to spend money beyond growing sales and generating more revenue. Go above and beyond to please and retain your customers. Frequently, that means you have to invest in a diversity of ways to help spruce up your franchise business. For instance, you can extend opening hours, bring in more workers or increase the number of parking spaces.
Tip #5: Stay on Brand
Nothing can jeopardize your franchise business quite like straying off the brand. The franchisor has spent oodles of ad money to get people talking about the brand and make it recognizable. After all, franchising business isn't a great place for rebels.

Tip #6: Network, Network, Network
Network in whichever way possible; whether it's meeting with the communities leaders, sharing with other franchisees, mingling with other local business in the area or participating in community and volunteering events. Network, make contacts, share, gain insights – and repeat.
There's no single secret to running a successful franchise with a small territory. Make sure that you elevate your profile, showcase community spirit, network, and know your target market. This way, you can stay ahead of the pack.