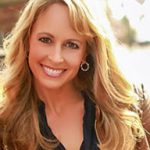 Buying a franchise is a big step. Don't be lured by a fantasy that you can buy a business in a box and make money from day one without putting in the time and hard work. Kim Daly, one of America's top franchise consultants, has spent 16 years in the industry and shares her words of wisdom with the Top 10 Biggest Franchising Myths.
Learn from those who have franchised before you
and use these tips to build a successful career in franchising. Read about the responsibilities and expectations of franchisors, franchisees and their symbiotic relationship.
It's the Franchisor's Job to Find Customers for Me
It sounds silly reading that, right? If franchisors found customers for every business owner, everyone would run out and buy a franchise! It IS the franchisor's job to tell you:
who your customer is
the most cost effective way to attract those customers
how many customers you will need to have a successful business with positive cash flow
Build It and They will Come
Don't have a false expectations. Just because you open the doors to a shiny new building or store front, people will not come flooding into the store or business. You have to take action to reap the rewards by executing marketing plans, advertising, participating in referred lead programs and community sponsorship's to get customers in the door. These actions will also help you build a loyal customer base.
Prior Experience is Important to be Successful
Franchisors are not looking for experts in the field. They are looking for people with general experience in sales, management and operations. Candidates who can inspire teams, make cold calls and have the drive and commitment to overcome obstacles and achieve their goals are what will propel them to the top and build a successful franchise.
It's the Franchisor's Fault when a Franchisee Fails
Interview a group of franchisees in one brand and you will find a mixture of success stories. Perhaps you'll encounter ones who have sold their business because they couldn't make it work and those who are winning rookie of the year awards at their annual convention. Everybody is different and what sets successful franchisees apart from the average business owner is they know how to follow a system, ask for help, stay the course and grow as an owner by improving their skills and keeping a positive attitude. The reason why a franchisee fails is most likely not due to the franchisor and their proven system.
Franchisors Get Rich at my Expense through Royalties
Yes, franchisors earn money through partnering with franchisees. And, franchisees earn money through that relationship as well. Each franchisee has to weigh the value of what they are receiving in return for paying 7% of their gross revenue monthly, the national average. Consider what franchisors provide for that royalty: experience, support, technology and training. You want the franchisor to make money and succeed so it can continue to provide valuable services so your business can succeed too.
I Should Use Earnings Claims to Make an Investment Decision
Earnings claims are just numbers on a page until you learn the facts behind them and are best used as a gauge for you to think about the financial opportunity of a franchise not to make a quick judgment call to either walk away from an opportunity or to invest in one.
Franchisees Don't Own Their Business
A franchise is a proven business system that gives you a business plan, marketing support, training, technology and mentorship. It is your business and you can choose to put your all into it or not. You can build and grow you business or build and sell your business. It is up to you.
Inconsistent Validation on Earnings is a Reason to Not Invest in a Franchise
What does success mean to you? This answer can vary from person to person. And each franchisee may have a different circumstance and set of goals. Take, for example, one franchise owner who retired and may only want to work three days a week to cover living and medical expenses. Another franchisee may have four kids, a mansion and busy lifestyle to sustain. Don't let other peoples' earnings deter you from what is possible.
Franchising is for Dummies
Some people may have the impression that because you didn't start a business on your own, from scratch you weren't smart enough to do so. When in fact, 90% of all start up businesses fail. Don't go through all your money trying to figure out how to make money. The smarter course is to follow a proven system where the risk is mitigated from day one and moves you toward profitability.
I Will Have to Work 24/7 to be Successful in My Business
There is a learning curve when it comes to franchising yes, but since you are buying a proven system, a recipe is laid out for you to follow. This cuts the amount of time it takes to move toward profitability. You will work hard to launch your business, but you get to choose how much time you put in and you should not be a slave to your business. Keep in mind, by nature, some people work harder than others. Regardless, you should be able to control how much time you will have to put into your business. On another note, some franchisors aren't looking for full time owners, they are looking for semi-absentee investor/owners where a staff is hired to run the daily operations giving you time away from the business. Only a small percentage of people who think about owning a franchise business ever will. Most will never ask the questions to their biggest concerns because they don't know how to get them answered. If you're interested in owning a business but have lots of questions,
reach out to Kim Daly
. She offers a free 15-minute introductory call to discuss your background and goals. To learn more about her
free consultation service
. Interested in jumping right in and starting your search for a franchise to own? Browse the Franchise.com
directory of businesses for sale
in your area.