Buying a franchise is one of the best ways to own a business without the hassle of starting one from scratch. But is it a good idea for retirees to enter into franchising? That's the question we intend to address in this article. We'll wrap up with a list of the top four best franchises for the golden years.
Why Franchising Is a Good Fit for Retirees
(1) A Healthy Way to Stay Busy
By 2030, all baby boomers will have reached the age of retirement. In fact, it's estimated that retirees will make up to 20% of the entire U.S. population. Retirees will want to find ways to stay active, healthy and busy.
Owning a franchise is a great way for older adults to stay busy and mentally alert. That's why more baby boomers are considering franchising as they near retirement. This second chance also allows seniors to try something they may have always dreamed about while providing extra financial security.
(2) It's a Worthy Investment
Most people envision themselves living their senior years off their social security and their nest eggs and perhaps spending a lot more time with their relatives and grandchildren. Unfortunately, some retirees were affected by corporate restructuring and may not have much in their retirement accounts.
The good news is franchising is a great way to invest your money. Of course, retirees should thoroughly research opportunities before they choose a franchise. This way, they can make an informed decision. While using part of retirement funds to cover startup costs can be a little scary, franchising has produced thousands of successful models since it began in the 1930's. Above all, owning a franchise has been found to deliver good ROI.
Franchising also creates a steady stream of income for the retiree. Furthermore, the franchise business can be handed down to someone in the family or sold when the retiree is ready to let go of the business.
(3) More Freedom to Do What You Want
Freedom is one of the biggest benefits of franchise ownership. As a franchisee, you can be as hands-on or hands-off as you'd like. This is especially important for retirees who may want to spend quality time with loved ones instead of running a business full-time.
On one hand, franchising staves off boredom which can lead seniors to serious issues with mental health among other problems. On the other hand, senior franchisees are their own bosses. That means they have a lot of control over their schedule and can choose when to show up at the office or store. In a nutshell, franchising allows retirees to be as busy as they want to be.
(4) Creates Something Valuable to Hand Down to Family
One of the biggest gifts a senior can give their family is that of financial self-reliance and security. A profit-making franchise business is valuable and can be passed down to children or grandchildren.
(5) Want to Retire Early? No Problem
More people over 55 want to retire early. Some want to retire even earlier.  Buying a franchise is a sound way to keep yourself busy and productive during your early retirement. Because starting a new franchise calls for long hours and effort, it is a good match for early retirees.
(6) Retirees can Take Advantage of their Expertise and Experience
Retirees have a lifetime of experience that can be useful in running a franchise. They have long-standing leadership, communication and business skills that can be perfectly applied to daily functions in franchising.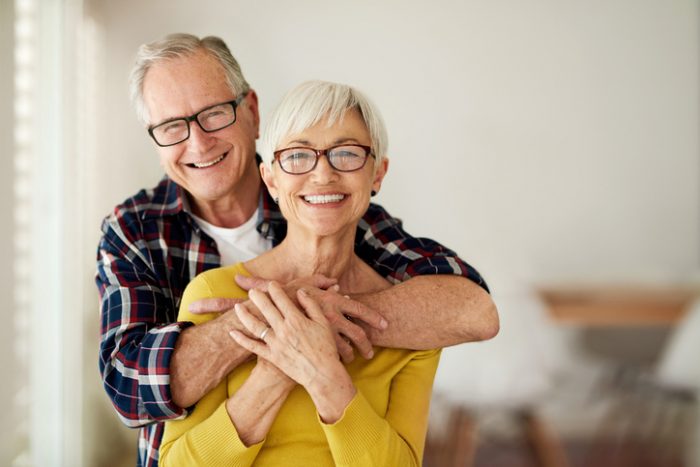 Best Franchises for People in their Golden Years
Here are four franchises that are best suited for retirees:
(1) Totally Nutz
To start a Totally Nutz franchise, you need a minimum investment of $60,000. Totally Nutz is a business in which families sort, pack and sell a wide variety of roasted nuts. This makes it ideal for retirees as it allows them to spend more time with loved ones while earning extra income.
(2) Seniors Helping Seniors
What could be better than giving a retiree a chance to help other seniors? Centered on offering non-medical services, Seniors Helping Seniors is a fairly affordable franchise that is suitable for retirees. The total initial investment required is $114,000.
(3) Care Patrol
Care Patrol is a franchise which provides older adults with referrals for assisted living facilities. However you look at it, Care Patrol is perfect for retirees because every aspect of the business can be run from the comfort of your own home. Franchisees are required to have at least $54,500 for the initial investment.
(4) ACFN ATM
Owning an ATM business is pretty low maintenance and can be operated from a mobile device. The minimum initial investment is $60,000, and veteran seniors receive a discount equivalent to $1,000 off the franchise fee.
References
https://www.entrepreneur.com/article/252220
https://smallbiztrends.com/2013/05/working-after-retirement-buy-franchise.html
https://www.forbes.com/sites/forbesbusinessdevelopmentcouncil/2018/07/20/put-retirement-boredom-to-rest-three-reasons-why-franchise-ownership-makes-sense-for-retirees/#47d7a338784d