A franchisor-franchisee relationship requires trust. After all, that's what makes for 106% more energy at work and 74% less stress, according to Harvard Business Review. You as the franchisee have to trust the parent company to be able to provide a solid franchise business plan as well as the support and resources you need to succeed. The franchisor has to be able to rely on you to bring them more success and accurately represent their brand. You start building that trust during the franchisee application process. Having a strong franchise proposal will help with that.
In this blog, we'll discuss what information a franchise proposal sample typically contains and what makes a truly convincing proposal. Let's dive in.
Why a Franchisee Must Prepare a Franchise Proposal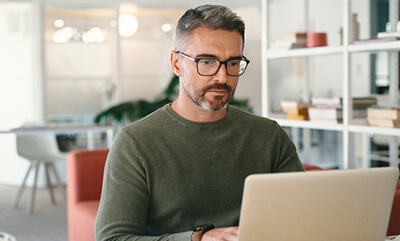 A franchisee must prepare a franchise proposal for the same reason that job applicants must write a cover letter to submit with their job application. It introduces you to the franchisor and gives them a sense of why you'd be a good fit as a franchisee. Franchisors want franchisees who will be successful and who will follow their guidelines. After all, franchisees are spokespeople of the parent company and its brand. The parent company wants to make sure that you will be a good representation of what they stand for and offer.
While proposals are typically meant for the eyes of the leadership team at the parent company, they can also benefit you in applying for lending to open your franchise location. Proposals aren't required for applying for a business loan, but just like with the franchisor, it can tell financial institutions who you are and why you're qualified to run a successful business. That background gives lenders more confidence that they're loan will be paid back.
To learn more about the documents and information you need to submit when applying for a Small Business Association 7(a) loan, click here.
What Are the Elements of a Franchise Proposal?
If you look up a franchise proposal sample doc online, you'll typically see these elements included:
Overview: Give a brief description of your business plan—how you'd run your franchise. You may include information about your work ethic here as well.
Experience: Provide information on your work experience, particularly business or industry experience. You'll want to prove that you have the knowledge to run that particular franchise well.
Team: Introduce who, if anyone, you plan on having on your team. Highlight their relevant work experience as well to prove that their background combined with yours will bring success.
Financial Information: Discuss how you plan on paying for the franchise, including both upfront and ongoing costs.
Location: Describe where you plan on opening your franchise location and why that area in particular would work well.
Future Outlook: Outline how you see the future of your franchise location such as financial forecast and growth opportunities. Provide data to back up your claims.
Including these elements in your franchise proposal will help you get your foot in the door, but there are a few extra points to keep in mind to really convince a franchise that you're a good fit.
How Do You Convince a Franchise That You'd Make a Good Franchisee?
To convince a franchise that you'd make a good addition to their franchisee network, start by doing some research. Learn more about the industry you'd be getting into, the demand for the franchise's products or services in your area, and the franchise itself. Having this knowledge will support the points you make in your proposal.
How do you investigate a franchise? You can start by finding it on Franchise.com. Each franchise's page on the site has a brief overview of the company and has a place where you can request more information. You can also talk to other franchisees of the company. Ask them what support they receive from the franchisor and what it's like to run their location on a day-to-day basis.
Writing a clear, persuasive proposal will also better convince a franchise that you'd be a good fit. Make sure all your sentences make sense and are free of spelling and grammatical errors. Include smooth transitions from one sentence to the next. It's best to have other people look over your proposal before submission to make sure you didn't miss any errors in your editing process.
How Do You Approach a Franchise? With Franchise.com
Approaching a franchise is easy with Franchise.com. Our website provides all the basic information you need about the franchise you're interested in. Knowing what you're getting into will provide you with more confidence when writing your proposal. The information for each franchise you'll see on our site includes:
What the company is/what it offers
Costs associated with opening and running the franchise location
Which states you can open a location in
The franchise's social media usernames
What you'll receive as a franchisee
To learn more about franchises that might interest you, explore our directory.