Have you ever thought about why you should start a franchise? Basically, you get the freedom of running your own business but the security that comes from a well-established corporation. But all franchises are not created equal. What should you know before you join a franchise? Here are some basic questions to ask a franchisor during your investigation process.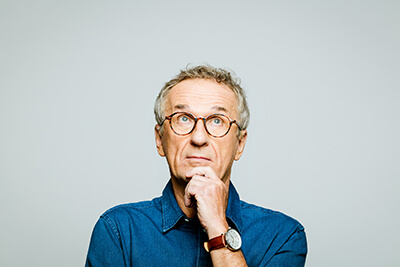 What Is My Initial Investment?
It takes money to make money, even when running a franchise. To open a franchise location, you'll need to cover such costs as:
Franchising fee
Equipment costs
Supplies/inventory
Training
Among the first questions to ask a franchisor is a question about the franchise fee itself. How much is it? What specifically does it cover? This information will help you evaluate the overall profitability of your investment.
What Support Can I Expect?
The franchise relationship is a two-way street. Franchisees contribute their finances, and in return, the franchisor provides assistance. Make sure to learn exactly what kind of support the franchisor is offering. This support might include:
Help with financing/loans
Equipment and supplies
Training
Marketing materials
Assistance with accounting and bookkeeping
For many, this support is the best reason why you should start a franchise since it takes the guesswork out of getting set up. Just make sure to determine whether these services are included with the other startup costs or whether you'll be assessed additional fees along the way.
How Much Are My Royalty Payments?
In addition to your franchising fee and other startup costs, most franchisors will ask their franchisees to pay a monthly royalty. In some cases, this royalty is a predetermined percentage of your gross income. In other cases, franchisees will pay a flat fee.
It's important to ask how much these fees are beforehand because this will also impact your overall profit margin. Additionally, if you're assessed a flat monthly fee, you'll need to ensure that your business is strong enough to cover these costs.
What's My Territory?
For franchisees, "territory" refers to the geographic area in which you operate. This area is important because you may face some restrictions when you bump up against the territory of a fellow franchisee. This consideration particularly impacts restaurants that have to maintain a delivery area, which will be governed by the operating territory.
Ideally, your franchisor should also notify you of any additional things you should know about the territory. This additional info might particularly impact casual dining establishments that serve alcohol and may be impacted by local codes.
What Is the Franchise's Litigation History?
The litigation history will give you a glimpse into the company culture. How does the franchise handle conflict? What relationship does the company have with former franchisees?
Legal histories can't provide a complete picture, of course, but this will at least give you a concrete idea of the company's reputation, particularly among franchise owners.
What Are My Renewal Rights?
Your franchise agreement will outline and define the relationship between you and the franchisor. One of the things it will explain is the term for your franchise.
Usually, franchisees will have the right to operate under the franchise brand for a period of 5 to 10 years. But this also means that franchisees might potentially operate the franchise for only a short time.
In some cases, franchisors will provide a renewal clause, which gives you the right to renew your contract provided you satisfy certain terms, conditions, or financial benchmarks. Discuss what your franchisor expects in order to renew your franchise agreement, which will ensure you stay in business for the long term.
Does This Business Fit My Passions and Lifestyle?
This self-inquiry may not be among the questions to ask a franchisor, but it's an important question nonetheless.
Remember: you're going to be connected to this franchise for the duration of the franchise agreement, and you'll also be pumping a significant amount of cash into the business. Make sure it's a company that you agree with and an industry that interests you.
Don't feel bad for backing out if you don't find the right initial fit. Instead, keep looking until you find a franchise that meets your interests and your lifestyle.
Where Can I Find Franchise Opportunities in My Area?
While there are many reasons why you should start a franchise, the first step is always the same. Use the locator tool on Franchise.com to find franchising opportunities in your area. You can evaluate companies near you, and make an informed decision about pursuing an exciting new career in the world of franchising.