Is single or multi-unit franchising best for you? In this article, we tackle the top advantages and disadvantages of multi-unit franchising so you can decide.

If you are reading this, the chances are that you are a wildly successful franchise owner with at least one unit under your belt. The odds are that your unit is performing exceptionally well, and it is showing no signs of slowing down. Your relationship with the franchisor is solid, and you have no trouble meeting your financial obligations. The bigger question now is: should you embrace multi-unit franchising or not?

Multi-unit franchise ownership can be exciting, fascinating, and has a great potential of making you rich. But it comes with its own fair share of challenges, too. That's why we have rounded up the key pros and cons of multi-unit franchising to help you tell if it's right for you.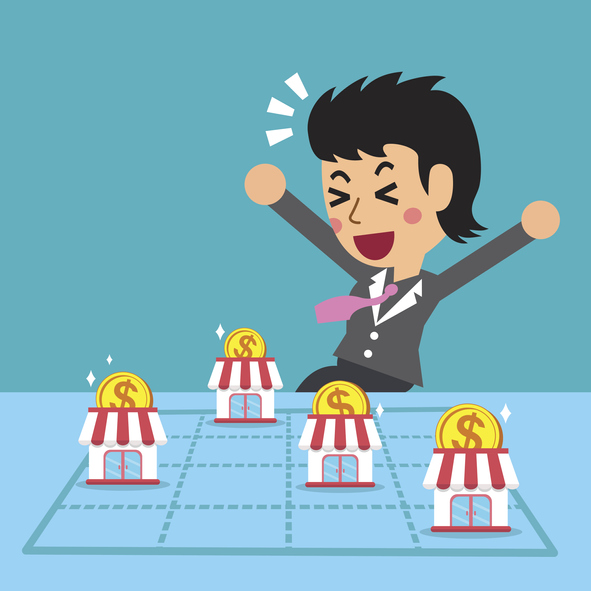 The Good – The Advantages of Multi-Unit Franchising

(1) Higher Chance of Success

Multi-unit approach to franchise ownership offers a sense of stability when it comes to growth and success. You can expect a high success rate because you'll make money from many locations. More importantly, your chances of succeeding will not rely on one store or location.

(2) You Have Been There, Done That

You can never underestimate the power of hands-on experience. As a multi-unit owner, it is highly likely that you have been through it all, from setting up the franchise unit all the up to profitability. Oftentimes that means you'll be aware and ready to face head-on any surprises and challenges associated with establishing a new location.

(3) Easy Take-Over of Other Locations

It's not uncommon for most single unit franchisees to struggle to operate their stores, especially during nascent months. In fact, there are many single unit franchise owners who give in within the first few years. This puts multi-unit franchisees at a great advantage because they can take over those stores with confidence that their expertise and knowledge will turn them around.

(4) Economies of Scale are in Your Favor

Economies of scale such as inventory buying, marketing, advertising, staffing, and training are more likely to work in your favor if you are a multi-unit franchise owner.

(5) Earn More Respect from the Franchisor

As a multi-unit franchisee, you own a significant share of the business. In fact, you make more money for the franchisor, which means that you are crucial for their bottom line. Of course, the more units you own, the more revenue you generate, and the more respect you'll earn from the franchisor.

(6) Low Sense of Risk

Unlike when you entered into the franchise, buying more franchise units will feel more natural and easy. After all, you now know the ins and the outs of the franchise. It is not your first rodeo.

(7) Higher Return on Investment

Given all the costs savings, reduced expenses, benefits of economies of scale, and a higher probability of success, multi-unit franchise ownership often earns high ROIs.

The Bad – The Disadvantages of Multi-Unit Franchising

Reward vs. Risk: Considering that you have committed a significant amount of investments into the business, you have a lot to lose if the franchise goes down. That's why you have to consider seriously the risk vs. reward factor. Yes, if the franchise has a good year, you'll make lots of money. But the opposite is also true.
Cash flow problems: with a huge chunk of your money already buried in the business, you might suffer from cash flow issues once in a while.
Focus Issues: Now that you're running multiple stores, you'll no longer have time to commit to any single unit or keep a tab on store managers.
Increased personnel risks and issues can also become a problem
References

https://www.entrepreneur.com/article/317265

https://www.dummies.com/business/start-a-business/advantages-disadvantages-multi-unit-franchise-operation/

https://www.thebalancesmb.com/single-versus-multi-unit-franchise-owner-1350420