Do you have the qualities of a successful franchise owner? Here are 10 habits often exhibited by successful franchisees
Good franchise owners make money. Great franchisees make lots of money. However, genuinely successful franchise owners do a lot more than turn a profit. They make a huge difference not just to their bottom lines but also in the lives of the communities they work in, their customers, and their employees.
Are you cut out to be one of these highly successful and impactful franchise owners? Here are 10 habits that are often seen in these well-to-do franchisees. Check them out and see how you stack up.
(1) Puts the Employees First
Happy employees make customers happy. That seems to be the personal mantra of most successful franchisees. They invest in their employees and will go out of the way to make them happy. In return, these satisfied employees will go the extra distance to meet or surpass customer expectation.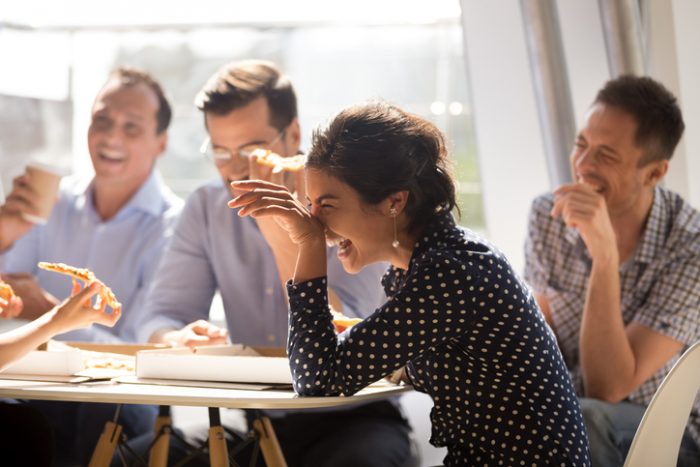 (2) Uses Innovative Approach to Solving Problems
A franchise business comes with its own set of challenges and problems. When tried-and-true approaches don't work, successful have a habit of thinking out the box. They'll not be afraid to brainstorm new solutions and use a creative approach to problem-solving. In fact, a recent study showed that 83% of successful franchisees adopt this approach.
(3) Recognizes the Value of Hard Work
According to the aforementioned study, more than 80% of successful franchise owners are committed to working hard, especially during the formative months of the franchise. They put in long hours, and tackle difficult problems until they are resolved. They are not afraid to put in the effort needed to keep the franchise up and running.
(4) Enjoys Being a Team Player
Many successful franchise owners know that the value of working as a team is absolute. That's why they know how to juggle between being a team leader and a team player. They know how to listen and toe the line when it comes to franchise policies and procedures.
(5) Continuously Learn New Things
The franchise business space is always evolving. That's why it comes as no surprise that nearly 79% of successful franchisees see to it that they learn new things. They keep abreast of new technologies, acquire new skills, and add new business tricks up their sleeves. In fact, most of them seek continuing education, attend seminars, and frequently get in touch with the franchise headquarters.
(6) Constantly Networks and Socializes
Well-to-do franchises recognize that networking is one of the winning formulas in the franchise world. They don't lock themselves up in their offices buried in paper and phone calls. When they are not tying a few ends, they are mingling with customers and getting involved in the daily operations of the business. More crucially, they socialize and network with other franchisees in order to share knowledge and insights.
(7) Keeps a Positive Attitude
Even when things are not going their way, successful franchise owners keep their chin up and their staff motivated. They embrace and maintain an optimistic attitude. They ooze off positive vibes and don't wallow or agonize in past mistakes. Instead, great franchisees dust themselves off and get back on track.
(8) Owns their Mistakes
Successful franchise owners have a habit of owning their mistakes. They don't let employees or others take the fall. Instead, they take full responsibility for their actions, misactions, and mishaps. They acknowledged that facing obstacles and setbacks is part of the job. They turn failure into positives for the good of the business.
(9) Practices Patience
It takes weeks, months, if not years, to take a franchise to profitability. Great franchisees know that they might money at first as they take their franchise businesses off the ground. Given that results are not instant, it comes as no big surprise that patient franchise owners are the most successful. It's all about putting your trust in the long haul.
(10) Follows Instructions and Rules
Most successful franchisees have no authority issues. They are typically at ease when it comes to sticking to franchisor's regulations and rules. So, if you don't have a good reputation for toeing the line, you might want to stay away from franchise ownership.
References
http://blog.archprofile.com/archinsights/10-habits-of-successful-franchise-owners
https://www.franchisegator.com/articles/4-essential-traits-of-a-franchisee-11183/
http://blog.archprofile.com/archinsights/10-habits-of-successful-franchise-owners