Every year, countless people decide to enter the world of franchising. If you don't believe the hype, maybe this will convince you—according to Statista, there are nearly 775,000 franchises in operation in the United States right now.
Why are franchises so popular? For many people, the appeal of the franchise business model lies in the unique franchisor-franchisee relationship, which enables them to own and operate their own business without having to create the entire business purely from scratch.
If you're thinking about purchasing a franchise, you're likely wondering where to start. If so, you're in the right place. In this blog, we're going to explore what it takes to begin the franchise purchasing process. Mainly, we'll be talking about how to write an effective franchise proposal, which sets the stage for the whole process. We'll cover:
What a franchise proposal is, and how it differs from a franchise business plan or franchise agreement.
The essential elements a franchise proposal must include—and what goes into a franchise proposal sample.
Why the proposal format matters—and some tips for assembling, organizing, and formatting the different components of a franchise proposal.
What Is a Franchise Proposal?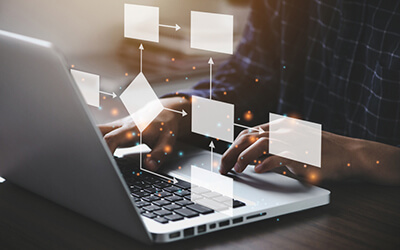 A franchise proposal is simply a document that an aspiring franchisee writes to express their interest in (and make their case for) purchasing and operating a franchise. It might help to think of a franchise proposal as being like a cover letter that accompanies a resume when someone applies for a job. It won't go into depth with every single technical detail, but instead makes a broad case related to your vision and objectives.
The main purpose of a franchise proposal is to introduce yourself as a candidate and explain your motivations, qualifications, and so on. Before you're ready to write it, you'll need to think through questions like:
What are the reasons motivating you to acquire a franchise?
Why are you particularly interested in the franchise you're focused on?
What are your qualifications and experience?
What is your vision for the franchise?
It's important not to confuse a franchise proposal with a franchise business plan or franchise agreement. While they are certainly related to one other, each has its own scope, purpose, and objectives. For the sake of comparison…
A franchise business plan is a more extensive document than a franchise proposal, and includes things like business strategies, financial projections, sales and marketing objectives, and so on.
A franchise agreement is the actual contract that accompanies a franchise purpose. It lays out, among other things, the responsibilities of the franchisor and franchisee, meaning it applies to the later stages of franchising (well beyond the proposal stage, for example).
How Do You Write a Franchise Proposal?
The two most important components for the franchise proposal writing process are assembling the right contents and using clear, well-organized writing. Next, we'll look at what each of these considerations entails, starting with the must-have contents.
What Should a Franchise Proposal Contain?
There are six main sections every franchise proposal should include:
An overview of who you are, why you're interested in franchising, and how you would approach franchise ownership and operation.
Your experience as it relates to your potential as an ideal franchisor, and what perspectives or qualifications you would bring to the franchise.
The team you would employ, including how many roles you would need to fill, who would fill them, and what qualifies them to bring your vision to life.
An evaluation of your financial picture, including how you would cover franchising costs and position the business for competitive success.
Your thoughts on the ideal territory for the franchise's operations and marketing, including the competitive landscape and related characteristics.
Your vision for the franchise's future, with consideration given to relevant industry knowledge and trends.
As you consider what to include in each of these sections, it might help to have some insight into what franchisors are looking for within your proposal. As they evaluate franchise proposals, organizations tend to look for franchising candidates who…
Have done their research around franchising, market research, and the company they're looking to franchise.
Are capable of self-analysis and possess emotional intelligence in their ability to evaluate their potential as a franchisee, as well as what kinds of support they may need along the way.
Are excellent communicators, able to describe complex concepts using clear, concise, and relatable language.
Possess basic business acumen, including an understanding of what types of roles and responsibilities will need to be filled, how to assess and address risk, etc.
Formatting and organization are two ways to help align your franchise proposal with these items, and to position yourself as someone who is professional and capable. Next, we'll provide you with a few formatting tips to take your proposal from adequate to awesome.
How Should a Franchise Proposal Be Formatted?
When composing your franchise proposal, the order of sections might not seem major, but your ability to present well-organized thinking and rationale speaks to your potential business acumen. It helps demonstrate that you can see how the different aspects of the proposal are inter-connected, too. And it can go a long way toward building your credibility and making your proposal more effective (and more likely to be approved).
Here are a few tips for organization and formatting:
Use labels. Label each section clearly, and make sure each section stays on topic, addressing what it needs to. (Refer to our list above.)
Organize your thoughts. Make sure the sections are sensibly ordered and that each uses topic sentences effectively.
Write professionally. For a franchise proposal, this means being clear and concise. Use Grammarly or a similar tool to make sure your writing sounds professional.
Solicit feedback. Get feedback, from friends & family or mentors. Ask them for their gut reactions, as well as areas where you might be able to clarify or otherwise improve the proposal's content.
Every Franchising Journey Begins with a Single Click…at Franchise.com
If you're ready to start your journey toward franchise ownership, Franchise.com's a perfect place to take your first steps. At Franchise.com, you can:
As they say, every journey begins with a single step. Now that you know how to put an effective franchise proposal together, you're ready to take that all-important first step. You've got this!