Unlocking the Potential of Food Franchising: A Guide for Aspiring Franchisees
The food industry is a bustling marketplace filled with opportunity, innovation, and a dash of culinary creativity. Among the various avenues to enter this industry, food franchising stands out as a particularly viable option for those who dream of running their own restaurant but prefer the security of a tried-and-true business model.
Show More Information about Food Franchise
Hide More Information about Food Franchise
Whether you're a seasoned entrepreneur or a newbie looking for your first business venture, food franchising offers a host of advantages, from brand recognition to operational support. This comprehensive guide is designed to arm you with everything you need to know to dive into the world of food franchising. From understanding the basics to financial planning, we've got you covered.
The Basics of Food Franchising
What is a Franchise?
In essence, a franchise is a business model where an individual or group (the franchisee) buys the rights to operate a business under the brand name and system of an established company (the franchisor). Unlike starting a business from scratch, a franchise comes with a proven business model, brand recognition, and often, a loyal customer base. In return, franchisees pay an initial franchise fee and ongoing royalties to the franchisor.
Types of Food Franchises
There are various types of food franchises to consider, each with its own set of advantages and challenges:
Quick-Service Restaurants: These are your typical fast-food joints like McDonald's, Subway, and KFC. They're characterized by quick service, a limited menu, and a focus on takeaway and delivery options. Here are some quick-service franchising statistics:
"Quick-service restaurants are projected to witness higher growth than other sectors. The overall number of franchise establishments will increase by nearly 15,000 units in 2023, or 1.9%, to 805,000 units in the U.S.
Franchise employment in quick service should increase by 2.5 percent in 2023 to a total of about 3.9 million employees.
Additionally, 2023 will see the overall quick-service industry output increase from $275 billion to $287 billion."
Fast-Casual Restaurants: This category includes brands like Chipotle and Panera Bread. These establishments offer higher-quality ingredients than QSRs and often provide a more comfortable atmosphere for dine-in.
Full-Service Restaurants: Restaurants like Olive Garden and Red Lobster fall under this category. They offer a full dining experience, complete with a wide menu range, wait staff, and often, alcoholic beverage options.
Example: Beef 'O' Brady's is often considered a strong franchise opportunity due to its longstanding history, community-focused approach, and comprehensive franchisee support.
Advantages
Brand Recognition: One of the most significant advantages of buying into an established franchise is instant brand recognition. You're not just buying the right to use the franchisor's name; you're buying their customer base, their brand goodwill, and their proven track record of success.
Training and Support: Most established franchises offer comprehensive training programs that cover everything from operations to customer service. This not only shortens your learning curve but also enhances the likelihood of your venture's success.
Lower Risk: Statistically, franchises have a higher rate of success compared to independent startups. The business model, operational procedures, and marketing strategies have all been tested and proven by the franchisor.
Market Research and Trends
In an ever-changing world, staying ahead of market trends is essential for any business, and food franchises are no exception. Understanding consumer behavior can help you choose the right franchise model and make informed decisions about location, menu, and marketing.
Current Trends
Health-Conscious Options: With a growing focus on health and wellness, franchises offering organic, low-calorie, or otherwise health-conscious options are gaining traction.
Technology Integration: The rise of mobile apps for ordering, touchless payments, and digital loyalty programs are becoming standard in the industry.
Global Flavors: Ethnic foods and global flavors are increasingly popular, offering franchisees a chance to stand out from the crowd.
Emerging Niches
Vegan and Plant-Based: As more people adopt vegan and vegetarian lifestyles, there is a growing market for plant-based options.
Ghost Kitchens: These are delivery-only kitchens without a traditional dine-in space, which can significantly lower startup costs.
Steps to Start a Food Franchise
Embarking on a food franchise journey involves several critical steps. Each phase requires careful planning and execution. Let's break them down:
1. Initial Research
The first step is gathering as much information as possible. Look into different types of franchises, their success rates, and what current franchisees are saying. Investigate the market conditions in your preferred location and identify your potential competitors.
2. Legal Requirements
Before you can open your doors, you'll need to take care of legal formalities. This includes registering your business entity and obtaining the necessary licenses and permits.
3. Financing Your Franchise
Securing adequate financing is crucial. Options include personal savings, bank loans, or seeking out investors. Many franchisors also offer financing options or can guide you through the process.
4. Choosing a Location
The location can make or break your food franchise. Factors to consider include foot traffic, accessibility, and competition. Many franchisors assist with site selection and evaluation.
5. Training
Once the ink is dry on your contract, you'll likely undergo a training program provided by the franchisor. These programs can range from a few days to several weeks and cover everything from daily operations to customer service.
6. Franchise Example
Crazy King Burrito offers an appealing franchise opportunity for those interested in dining with a focus on Mexican cuisine. With a straightforward business model and a menu that appeals to a wide audience, it presents a compelling option for aspiring franchisees.
Financial Considerations
The financial aspect of starting a food franchise involves several components:
Initial Investment: This includes the franchise fee, equipment, inventory, and potentially, real estate.
Ongoing Costs: These are your operational costs, including rent, utilities, inventory, staff wages, and royalties to the franchisor.
Profit Potential: Profitability varies based on numerous factors like location, management, and market demand. However, a well-run food franchise has the potential for substantial returns.
Tips for Success
Your journey as a franchisee will be filled with challenges and opportunities alike. Here are some tips to help you succeed:
Choose the Right Franchise: Make sure the franchise you choose aligns with your personal and financial goals.
Example: Capital Tacos stands out for its diverse and innovative menu, making it an attractive franchise opportunity for entrepreneurs looking to enter the food industry.
Marketing and Customer Engagement: In today's digital age, having a robust online presence is crucial. Utilize social media to engage with customers and consider implementing a loyalty program.
Operational Efficiency: Streamlining operations can significantly impact your bottom line. Utilize technology for inventory management and consider energy-efficient appliances to reduce costs.
Conclusion
Owning a food franchise is an exciting journey that offers the potential for significant financial rewards and the satisfaction of running your own business. While the road may be challenging, the right preparation and knowledge can set you up for long-term success.
Join one of the fastest-growing, most simple-to-run healthy fast-casual restaurants. Generate strong revenues while nourishing your community!
Cash Required: $150,000
Category: Food
For the last 24 years, HealthyYOU Vending has offered franchise-level support with NO royalties or other ongoing fees. New business owners can start part time and keep their job & benefits. Completely flexible schedule with no employees (or they can have one…
Cash Required: $60,000
Category: Food & Restaurant
The Brass Tap is an upscale beer bar that offers 40-60 different craft beers on tap, more than 300 varieties of imports, and local craft beers. We are constantly searching for the best beers from all regions around the world, and rotate our taps to ensure that…
Cash Required: $250,000
Category: Food
The "Way Fresher, Way Better" Business - Get Your Future Rolling! Own a Barberitos franchise because eating with us just isn't enough. Barberitos has been serving deliciously fresh food with superior customer service since 2000. Restaurant experience is…
Cash Required: $100,000
Category: Food Franchises
Over the years millions of happy consumers have enjoyed the TCBY and Mrs. Fields brands, earning both the icon status. So, for us, joining the two brands makes perfect sense. Through our Dual Branding Concept franchisees can now leverage the power of two of…
Cash Required: $100,000
Category: Food
A Scoop Above The Rest - Bruster's®Real Ice Cream. Since 1989, Bruster's® has become one of the country's favorite frozen treat chains. And for the last 20 years, we've been ranked by Entrepreneur Magazine as a top franchise. The…
Cash Required: $150,000
Category: Food Franchise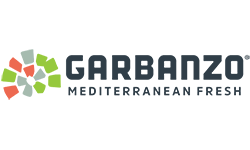 GARBANZO is on a mission to make scratch-made Mediterranean cuisine a mainstream favorite across the United States. Learn more about the costs, benefits, and available locations today!
Cash Required: $100,000
Category: Food Franchises
A West Coast original—Togo's offers big, fresh, meaty sandwiches and one-on-one service. We look for people who will be involved in the business, managing their restaurant or providing oversight for restaurant managers to maintain an A+ experience for…
Cash Required: $150,000
Category: Food
Over the years, millions of happy consumers have enjoyed the TCBY and Mrs. Fields brands, earning both iconicstatus. So, for us, joining the two brands makes perfect sense. Leverage the power of two of the country's most readily recognized brands with one or…
Cash Required: $100,000
Category: Food
Are you craving a unique Fast-Casual franchise opportunity in the super-hot Mediterranean and Greek category? You aren't alone. Your future customers are craving the very same thing! Diners love the great taste and healthy options with Mediterranean cuisine…
Cash Required: $150,000
Category: Food
Join One of the Fastest-Growing Fast-Casual Franchises! Since 2013, we have been on a quest to provide the most flavorful and delicious, scratch-made Tex-Mex cuisine, served quickly and affordably. In 2022, we began offering franchises across the U.S. with…
Cash Required: $100,000
Category: Food & Restaurant
Our mission at Lean Kitchen is to save consumers time & money by providing healthy, prepared meals that are delicious. We offer chef driven meals that are made from scratch, packed with protein and have the nutrition facts & ingredients listed on the label.…
Cash Required: $70,000
Category: Food Franchises