Photography Businesses
Show me the Photography & Video Franchises
There are many exciting franchise opportunities in the Photo & Video niche. These opportunities range from technology-oriented businesses, such as digital surveillance to highly personal services, such as art lessons—and recreational franchises, such as video game retailers. Other franchises in this category include photography franchises, wedding-related franchises, digital video franchises, DVD rental franchises, and more. You do not typically need industry experience to own a franchise in this category.
This is NOT a franchise or business opportunity. This is a service offered to those seeking to purchase a franchise or business using their retirement funds without having to pay the taxes and penalties. You can purchase a franchise or traditional business…
Cash Required: $30,000
Category: Photography & Video Franchises
We specialize in franchise matchmaking. If you are serious about finding the right franchise, we can narrow the scope to three alternatives in three business days. Match your work style to a franchise! Identifying the specific business model franchises that…
Cash Required: $50,000
Category: Photography & Video Franchises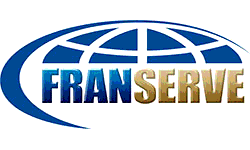 As a FranServe franchisee, earn money helping people buy a franchise. Work full or part time from a home office. Comprehensive training and support provided. Learn more about the costs, benefits, and available locations today!
Cash Required: $25,000
Category: Photography & Video Franchises