Illinois, with its rich tapestry of cultures and thriving urban centers, particularly in the Chicago area, presents a fascinating landscape for retail franchising. The state's diverse market encapsulates a broad spectrum of consumer needs and wants, offering a fertile ground for entrepreneurs looking to venture into the retail franchising domain. The bustling streets of Chicago, laden with a blend of historical charm and modern allure, reflect the broader Illinois market's potential for retail franchise growth.
Yet, like any market, Illinois poses its unique set of challenges that necessitate a well-strategized approach for potential franchisees. The market dynamics in Illinois beckon decisive entrepreneurs to delve in, analyze the market trends, and seize the opportunities awaiting in the retail franchising sector.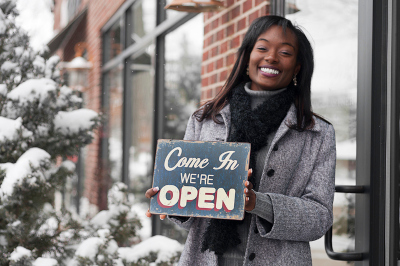 Illinois Engagement Data
Retail Category Engagement:
Average Time on Page: 3 minutes and 11 seconds
Bounce Rate: 85%
The data from our website paints an encouraging picture for aspiring franchisees. The substantial page view time indicates serious consideration and engagement from potential franchisees exploring the retail franchising landscape in Illinois. On the flip side, the high bounce rate could be signaling a lack of potential competition, a window that aspiring franchisees can seize to make their mark in the market.
Ready to outpace the competition? The data underscores a ripe opportunity waiting to be seized in Illinois' retail franchising sector. Take the initiative, delve deeper into the franchising options available, and get a head start in fulfilling your entrepreneurial ambitions in the Prairie State.
Retail Franchise Spotlight
Retail is a driving force in Illinois, supporting a whopping 2 million jobs across 144,200 retail establishments. This robust sector significantly contributes to the state's economy with a total GDP impact of $157 billion.
With its presence in several locations across Illinois including Geneva, Springfield, Normal, Glenview, and Champaign, Apricot Lane Boutiques offers a blend of unique and trendy apparel and accessories catering to the local tastes and preferences​​. This locally-owned women's boutique franchise, known for its on-trend, affordable merchandise and personalized shopping experience, aligns well with Illinois' diverse market, making it a favorable retail franchise choice in the state.
Ready to Seize the Retail Franchising Opportunities in Illinois?
The contrasting dynamics of Illinois' retail franchising landscape are both a challenge and an invitation for enterprising individuals. With a diverse market awaiting, the potential for establishing a rewarding retail franchise in the Prairie State is tangible. If you're poised to take the plunge, now is a compelling time to delve deeper, analyze the opportunities, and make informed decisions towards embarking on your retail franchising journey in Illinois.