One of the advantages of franchising is that much of the work has already been done for you. But there are other advantages of this business model to consider. Whether it will make you "rich" depends on your financial goals and your own work ethic. Here are some reasons why you should start a franchise.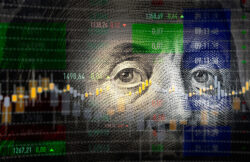 No Experience Necessary
Starting your own business takes a lot of skill and know-how. In many cases, you may need specific training in a trade or other skilled field before opening your doors.
One of the greatest advantages of franchising is that no experience is necessary. The beauty of franchises is the operation of the franchise has become standardized to the point that it's quick and easy to get started. The franchisor can provide training to help you learn the ropes.
An Existing Customer Base
Marketing a business takes time, as does building a loyal customer base. But a franchise comes with instant name recognition, and customers familiar with the franchising company will immediately connect the brand to their past experiences.
In other words, "Pete's Pizzeria" might not have the same impact as opening a franchise location of a nationwide restaurant chain in your community. Franchising allows you to capitalize on a household name and use that to your advantage.
Easier Access to Funding
Every business owner knows the struggle of obtaining business funding. Loans distributed by the U.S. Small Business Association are often considered the "gold standard," but SBA loans are also known for their stringent eligibility requirements.
On the other hand, the SBA offers separate loans aimed at franchise owners. You'll have easier access to the funds you need to get started by opening a franchise.
Additionally, because franchise operation is so standardized, the franchisor may be able to give you a better picture of the exact funds you'll need and how to allocate these resources during your startup phase.
Less Risk
Starting a small business is risky. Most U.S. small businesses don't last longer than five years, and many of them close their doors far sooner.
A franchise operates under a tried-and-true business model, which means there's a greater chance of success than if you'd decided to start a business from scratch. One of the greatest advantages of franchising is that you can find examples of successfully-run businesses in other franchise locations.
Opportunities for Growth
Once you gain some experience within the company, you'll be better equipped to expand your operations. Franchising allows you to open multiple locations and oversee the operations of multiple businesses.
The franchisor can continue to provide support, making it easier to launch a new location and extend your geographic reach. And when you advance into new territories, you'll have a larger area to recruit the right team members.
Discounts on Equipment
What equipment do you need to run your franchise? The franchising company can direct you in this department, and since they buy large quantities of equipment, you may be able to obtain a discounted rate on things like freezers, fryers, and point-of-sale (POS) systems.
This access also means that you'll have an easier time finding repair or replacement services if something breaks, providing total protection for your business needs.
Support from the Franchising Company
Here's why you should start a franchise instead of launching your own business: The franchising company can offer you greater support than you can provide yourself. The franchisor has been down this road many times and can provide guidance that can be invaluable, especially in the startup phase.
Additionally, the franchising company will likely have already done a lot of the preliminary work. This means that things like marketing and promotions have been carefully researched, and materials have been created.
Some companies still expect franchise owners to pay for the cost of these promotional materials, but this price will be a fraction of the cost of designing your own marketing campaign.
Find a Franchise Today
Ultimately, the question of why you should start a franchise is yours and yours alone, but there are some clear advantages that must be considered. Owning and operating a franchise might not make you rich overnight, but with diligent effort over several years, it can turn out to be a very profitable endeavor offering great returns.
To find a franchise near you, simply use the search feature on Franchise.com today.