Many people dream of owning a business, but they get overwhelmed thinking of everything they have to do to start one. To even get the loan they need to open their own business, they have to come up with an idea for products and services as well as a business plan. And that doesn't include the hours of research and looking for a space to run your business beforehand, nor the time to establish a customer base and get their brand name out there after starting.
For these people, finding a business for sale might be a better option. These often come in the form of a turnkey online business for sale or a turnkey brick-and-mortar business. This blog will cover what a turnkey business is and how to start a turnkey business of your own if you are one of the many who don't want to start a business from scratch.
What Are Turnkey Businesses?
Turnkey businesses are different because they already have a successful business model in place. Additionally, these businesses are currently functioning at full capacity without any major issues. As the name suggests, the old business owner is merely turning the key over to you to own and manage.
Is a Turnkey Business a Good Idea?
It can be for a couple of reasons. First, you don't have to create your own business from scratch. The idea, brand, business plan, and location are already in place for you. This will save you time and money from the start. And because you can prove your business's profitability at the outset, you boost your chances of being approved for a business loan.
Are Franchises Turnkey Businesses?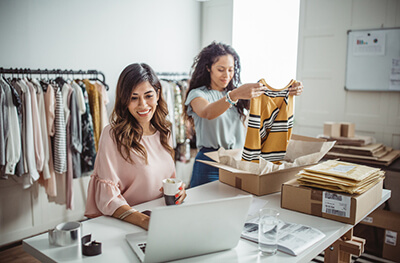 Yes, most franchises are considered at least partially turnkey. That's because the franchisor will typically provide you with:
A business model
A brand
Products and/or services to sell
Training on how to run the business
Completely turnkey franchises will also come with a location for you to run and supply you with inventory, although some franchises allow you to manage your business from home, so you won't need a location. Because you're not starting the business from scratch, buying a franchise means you are buying a turnkey business.
How Does a Turnkey Business Work?
If you want to buy a turnkey business, there are a few steps you'll have to follow to make it work.
Do your research.First, look into turnkey business opportunities that align with your interests or goals. Once you have some in mind, investigate why the business owner is selling. Even though it may not seem like there is an issue on the surface, there might be one that you overlook until after you take over if you don't look into it beforehand. Franchises are a safer option for this reason. They are selling to expand, not because there is something wrong.
Also, make sure to research competitors in the area as well as the customer base and growth prospects. These all will help you estimate how successful the business will be. Franchises tend to be more reliable here, too, because they often already have an established customer base that you can attract to your location.
Evaluate the business plan.It should include information about competitors, the target audience, and what goods or services are sold. It may even include the short- and long-term goals of the business. Make sure everything looks sound and that you don't have any questions before purchasing. You may also want to consider hiring a business attorney to review everything for you as well.
Buy the business.Know how much money you'll need and make sure to get it, whether that be through loans or some other sort of financing. For franchises in particular, you may need to pay a franchising fee and have a minimum amount of liquid capital to qualify for purchase. Other costs to consider when buying a turnkey business, franchise or otherwise, are insurance, inventory, rent, etc.
You typically buy a turnkey business through an online broker, through a private sale with the business owner, or from a franchisor. To look into possible franchisors to buy from, click here.
Reevaluate the business plan.Once your business is up and running for a bit, take a second look at the business plan to make sure everything is still working well. Based on performance, you may decide to change your goals, target a broader or more specific audience, or vary your marketing efforts. Constantly evolving like this will allow you to create a business plan that works best for you.
With a franchise, you have a bit less leniency with changing the business plan, but you can be sure that you will find success with it as long as you put in the effort. After all, the business has several locations because it worked so well.
Find Turnkey Businesses for Sale at Franchise.com
If you want to search for low stress businesses to start that have proven to be successful countless times, look into franchises on Franchise.com. We list franchise opportunities from all over the country, of all different prices, in all different industries. Find your dream turnkey business now and begin the career you've wanted without the hassle.