Every company wants to put its best foot forward. But when you consider the reasons why you should start a franchise, you'll need to make sure that you understand the company in as much detail as possible.
This can be challenging because it's not as if franchises are eager to put a lot of their sales data and marketing strategies online. So how do you investigate a franchise before you sign a contract? Here are eight ways to do your due diligence while researching franchising opportunities.
1. Compare Franchising Costs
Don't just jump on the first opportunity that comes your way. Compare multiple franchising companies to see which is right for you. This includes comparing their costs, which include:
Startup costs such as the initial franchising fee
Ongoing costs such as royalty fees, marketing fees and renewal fees
You may discover that other franchising opportunities don't require as much initial "buy-in," making it easier to enter the business and start making a profit.
2. Carefully Read the Franchise Agreement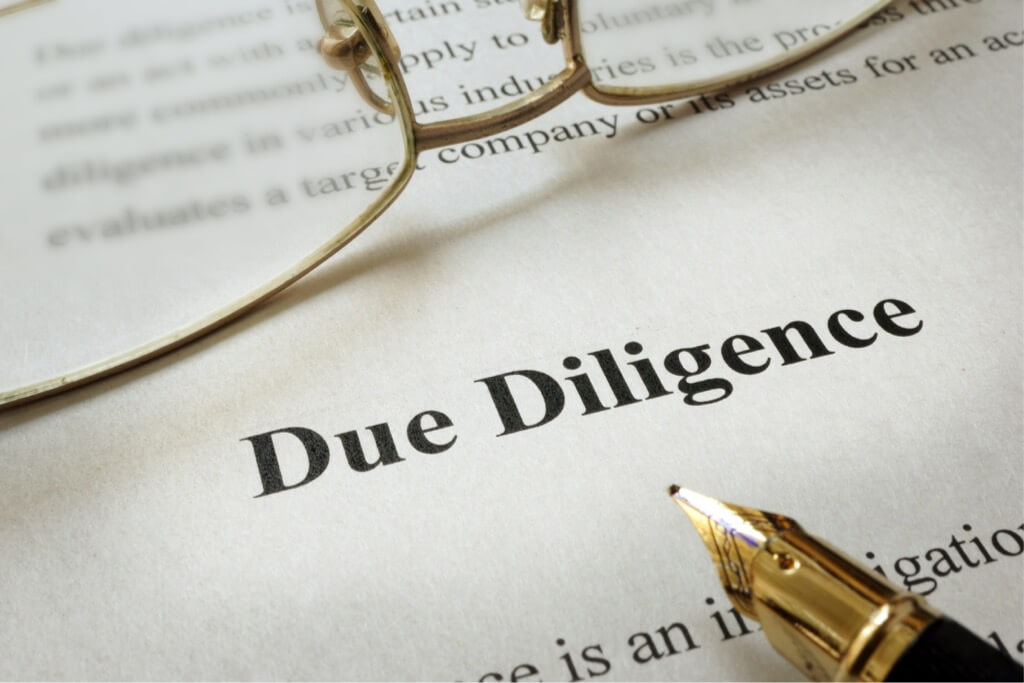 A franchise agreement is a legal document and serves as the contract between you and the franchise owner. It contains many of the reasons why you should start a franchise, such as the company support and marketing procedures.
You also need to understand this document thoroughly to ensure you understand your rights and responsibilities.
Franchise agreements can be lengthy with a lot of fine print. If you're feeling overwhelmed, have a lawyer look over the document and explain any parts that seem unclear.
3. Read the Financial Disclosure Document (FDD)
Along with the franchise agreement, franchisors are required to provide a financial disclosure document detailing the company's financial performance. 
The FDD is a crucial tool for investigating a franchise's financial health. To make an informed decision, you need to delve into the company's revenue, expenses, and financial trends. It's essential to approach this data with a critical eye:
Item 3 – Litigation History: Examine any past or current litigation the company is involved in, as it could affect the financial stability of the franchise.
Item 4 – Bankruptcy: Review any bankruptcy history of the franchisor, which could indicate financial distress or a red flag for potential investors.
Item 5 – Initial Fees: Understand all upfront costs to evaluate the initial investment and compare it to potential returns.
Item 6 – Other Fees: Look into ongoing fees like royalties, advertising fees, and renewal fees, as these will affect your long-term profitability.
Item 7 – Estimated Initial Investment: Analyze the breakdown of initial investment costs, which can give you insight into the capital required to start the franchise.
Item 19 – Financial Performance Representations: This critical item provides data on the actual or potential financial performance of the franchise's locations and can include gross revenue, net profits, or other financial metrics. Not all franchisors provide this data, but when they do, it's a valuable resource for making projections and setting expectations.
Evaluating the Financial Performance Representations
Franchises may present financial data in various forms, and here's how to interpret them:
No Financial Data: Some franchisors do not provide any financial performance data. This lack of transparency can be a significant drawback as it leaves you without a benchmark for your potential earnings.
Top Percentage Financial Data: Franchisors may offer financial data from the top 25% of their franchises. While this information can be valuable, be cautious. It may not represent the average franchisee's experience and could set unrealistic expectations.
Revenue-Based Disclosures: Information based solely on revenue can be misleading. High revenues do not necessarily translate to high profits, as they don't account for expenses.
Profit-Based Disclosures: The most revealing data comes in the form of profit-based disclosures. Profits are the revenues left after all expenses have been paid and are a direct indicator of the business's financial success.
4. Visit the Franchisor's Headquarters
Make arrangements to visit the company headquarters in person. This gives you some time to get to know your potential franchise and also gives you a better feel for how the company is run.
In some cases, the company may ask you to visit as part of the interview, so use this opportunity to learn more about the business once you get a chance to see it up close.
5. Ask Questions About the Company
At some point, either before or during the interview, you'll have the opportunity to ask questions directly to the company's representatives. In some cases, franchisors will invite you to a "discovery day," during which you'll learn more about how each franchise operates.
Don't be afraid to ask specific questions regarding the company's financial history, job turnover rate, and expectations for growth. Write down some of these answers to help you make a decision later.
6. Talk to Current Franchisees
Make sure to pay a visit to other franchisees in your area. This is a wise choice anyway since you'll ideally be working in harmony with franchisees who operate in nearby territories.
Current franchisees can give you a better "boots-on-the-ground" perspective of a franchise's day-to-day operations. They can also help you learn more about why you should start a franchise with the company and maybe even give you some advice for navigating the startup process.
7. Talk to Former Franchisees
Don't limit your conversations to current franchisees. Ask current franchise owners if they can put you in touch with former franchisees. Unlike current franchisees, former owners may be more willing to speak openly about their experiences, whether good or bad.
Make sure to learn why the former franchisee is no longer running the franchise. Were they satisfied with their experience? Were the company's benchmarks too stringent? You may be able to spot some red flags before you step into a similar situation.
8. Research Online
When all else fails, you can always perform your research online. Start with the company website to learn more about the company itself. The Better Business Bureau page can also provide insight into their business practices and overall customer satisfaction.
Even customer reviews can indicate what sort of public reputation the franchise enjoys. This is important since you'll be wedding your own public reputation to the company's brand.
Find Your Franchise
Start your journey by using the franchise locator tool on Franchise.com. You can find franchise opportunities in your area, as well as additional resources on how to make the most of your franchising career.