If you're interested in starting a business, you might consider some advantages of franchising in the restaurant industry. Franchising combines the freedom of business ownership with the stability that comes from an established parent company. Here are some reasons you should start a franchise restaurant in your area.
Nationwide Name Recognition
One of the greatest advantages of franchising in the restaurant industry is that you already have a built-in customer base. When people see your logo, they'll immediately know what to expect from your menu, and the kind of customer service they'll receive from your cashiers and wait staff.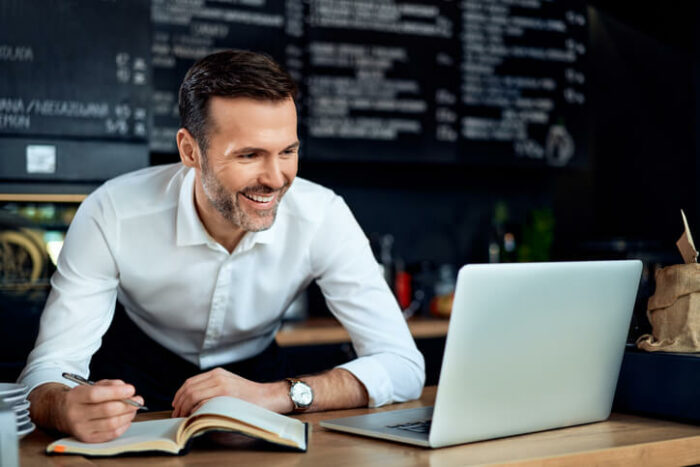 For franchise owners, this simplifies the marketing process. While you may still need to invest time or money into local promotional materials, the bulk of your advertising momentum comes from the parent company.
Your franchise will receive exposure through ads on television, the radio, and the internet, reinforcing brand awareness across the United States.
Simplified Startup Phase
When you start your own business, there's always a learning curve. You'll have to spend time on preliminary activities such as:
Market research
Competitive analysis
Obtaining funding
Determining your equipment needs
But when you operate a franchise, a bulk of this homework is already done for you. In fact, one of the advantages of franchising in the restaurant industry is that these chains are essentially plug-and-play, meaning that when you open your franchise, you'll be running at full capacity much more quickly than if you'd opened a place on your own.
No Prior Experience Necessary
You may have dreamed of opening a restaurant for years but remained worried about your lack of industry knowledge or experience. That's why you should start a franchise.
When you manage a chain restaurant, you won't need extensive experience. Most franchisors are so eager to expand that they'll provide training to help you get started faster.
The standardized training also means that you'll have an easier time bringing employees into your team. Your workers will be able to learn the ropes quickly to reduce errors and be the friendly face you expect from a food service establishment.
Lower Overhead Costs
If you start your own restaurant, you're entirely on your own. On the one hand, this provides maximum freedom, but it also means that you'll have to shoulder all of the costs and risks.
When you start a franchise, your overhead costs will typically be considerably lower. The nationwide franchise can help you with things like:
Discounts on kitchen or point-of-sale equipment
Uniforms
Training for you and your team
Supplies
Marketing and promotional materials
Anything that the franchise buys in bulk
While nothing in life or business is free, the support of a major corporation can put these business needs within easier reach. Plus, because many aspects of the restaurant industry have become standardized, your franchisor can guide you on ordering supplies and materials, improving the efficiency of your operations.
The Excitement of the Restaurant Industry
If a fast-paced environment appeals to you, then you might consider investing in a restaurant franchise. There's never a dull moment when you own a restaurant, especially during mealtimes when registers are ringing, tables are filling up, and the phone is ringing for to-go orders.
Additionally, managing a restaurant will let you interact with many younger workers. This interaction can keep you feeling young, and it can also be an opportunity to invest in the next generation.
Impact Your Community and World
Many companies recognize that there's more to business than just the bottom line. Restaurants find ways to impact their local community by participating in fundraisers for local schools, sports teams, and youth organizations.
More broadly, franchising corporations have the resources to pursue sustainable initiatives devoted to minimizing their impact on the environment and improving conditions around the globe.
Most small business owners won't be able to do all of these things independently. Franchising allows you to be part of a larger company committed to making a positive difference in American cities and neighborhoods and protecting our planet.
Opportunity Awaits
Now that you know why you should start a franchise, it's time to take the next step. Not sure what company to invest in? Visit Franchise.com and use our search tool to locate franchise opportunities in your area.
Who knows; your next big adventure could involve operating your own restaurant franchise. It's a great way to earn considerable income while avoiding many risks of independent restaurant ownership.