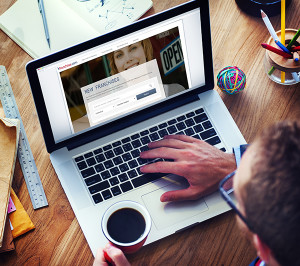 Are you bored with your job or ready to make a move to something better? Franchise.com has the answer you've been waiting for. Check out these 7 Hot New Franchises Jump out of that cubical and into the driver's seat as a business owner. Discover the world of franchising, and you'll find a multitude of businesses which offer you training, support, an established brand, experienced team, operating manuals and more.
Start your search by checking out these seven hot new franchises just posted on Franchise.com:
TrackSafe GPS
- Market the most unique GPS system in the world as a TrackSafe GPS franchise owner; the only patented system that can track workers, their tools and their vehicles simultaneously!
The Dapper Doughnut
- Do not buy a franchise until you explore owning The Dapper Doughnut! It's been proven - coffee and doughnuts are a winning combination.
Concrete Craft
- Become a Concrete Craft franchise owner and join a $1 billion industry. As a result, you'll become part of the nation's largest decorative concrete franchise and create one-of-a-kind surfaces for homes and businesses.
Jump!Zone
- Jump!Zone Party and Play Center is a fun, high volume children's franchise which features inflatable slides, obstacle courses and bounce houses and provides you with all the tools you need to run a successful business.
Luv4Marketing
- If you have natural sales talent and the desire to get in on the ground floor with a new franchise opportunity focusing on the online marketing industry, explore the Luv4markting opportunity.
Stratus Building Solutions®
- An innovative, green, commercial cleaning franchise company, gaining top recognitions from Entrepreneur Magazine as one of the Fastest Growing Franchises and Top 100 Home Based Franchise Opportunities.
Urban Float
- Be the first to open an Urban Float franchise in your area; the newest treatment for stress reduction, pain relief, wellness and maximum performance. Find a franchise that interests you and become the proud owner of a small business with a big network behind you. You can also look for a franchise that matches your skills and talents
here in the Franchise.com directory
.