Artificial Intelligence (AI) is quickly entering the franchise world. It's transforming every aspect of franchise businesses from customer service to product development. Read on to learn about how AI is positively impacting the franchise industry and taking franchises to the next level.
Artificial Intelligence Defined
Artificial intelligence, AI for short, might be a buzzword for some people, but it is a reality across the franchise industry spectrum. It's a broad term that refers to a set of automated, data-driven technologies. Technologies like natural language processing (NLP), deep learning, machine learning and predictive analytics.
You may have heard that IBM's AI-based super computer beat one of the best Chess players in the world. While it might sound like something from a sci-fi film, AI is already being used all around you; for work and entertainment. You might be using it in the form of Amazon's Alexa, Microsoft's Cortana, Apple' Siri or Google Assistant.
In addition, AI is active behind the scenes in programs like music-suggesting services such as Spotify, online advertisements, YouTube to suggest videos, GPS navigation systems, etc. Whatever the case, AI is designed to make our lives easier and more efficient.
Artificial Intelligence in Franchising
In the world of franchising, artificial intelligence has great potential. The success of a franchise usually depends on the relationship between franchisees and franchisors. If the franchisors cannot empower its franchisees, the franchise entire franchise system can suffer.
With that being said, franchisors who offer the most innovative training, marketing, support, site selection, and products can help give their franchisees an added advantage. And, these are the key areas where artificial intelligence is being applied.
AI-Driven Sales, Advertising and Marketing
Artificial intelligence is useful in franchise marketing. If leveraged well, AI can help franchisors and franchisees polish their brand visibility and awareness strategies. This is especially true for targeting markets for advertising. AI can keep track of location-specific data to deliver highly targeted ads.
For instance, AI can help retail stores target mobile ads to nearby customers who search for say clothing or electronics online. The same goes for QSR franchises; they can deliver personalized discounts and coupons to consumers within their service areas. Franchises can also use AI-powered ad platforms like Facebook to optimize their advertising and promotions based on past purchases, social media responses and interactions.
Predictive Customer Service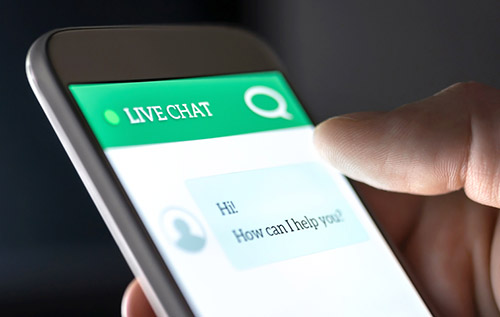 Offering best-in-class customer service is a top priority for most franchises. That's where AI comes in handy. AI analyzes customer shopping behavior to anticipate when they'll need support. For example, AI chatbots can gather data to predict customer service issues like complaints to predict when a customer will bring an issue and suggest ways to resolve the problem based on past cases. In this sense, AI plays a crucial role in customer satisfaction, loyalty and retention.
Automating User Knowledge Base
Franchises rely on knowledge bases and FAQ pages to offer support and provide a self-service center for customers to research answers to their questions. This is an area where artificial intelligence can provide an added benefit. Deep learning is applied to sort the knowledge base articles based on categories, language, tags and keywords.
Speech Recognition
More than 70% of Americans are using speech recognition technology like Amazon's Alexa. Franchises can tap into this customer pool and help enhance the customer experience and customer service using AI.
Artificial Intelligence Lead Scoring
B2B and some B2C franchises must generate a consistent flow of leads to stay in business. They can use AI and predictive analytics to comb through available data and automatically gauge if and when a new or returning customer will make a purchase. With the help of AI, franchises can focus their attention towards the most probable leads, increasing their sales locally and system-wide.
References List
https://www.franchise.org/franchise-information/technology/the-impact-of-ai-on-the-franchise-world
https://www.franchisenow.pro/article/franchise-marketing-9-ai-trends-in-2019-1922-en-us.htm
http://elitefranchisemagazine.co.uk/analysis/item/can-artificial-intelligence-boost-franchising