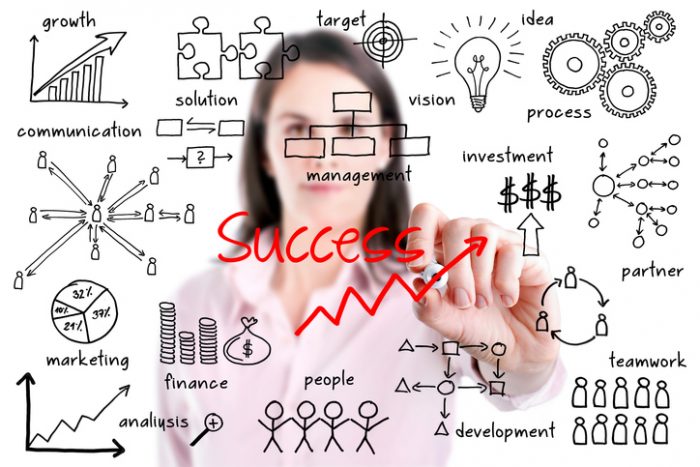 For most investors and entrepreneurs, buying into a franchise might be the quickest road to profitability. The truth of the matter, however, is that there's more to a franchise opportunity than past success, initial investment, and upfront fees/costs. The devil, as they say, is in the details – and this couldn't be truer when it comes to evaluating franchise ownership opportunity.
In this article, we are going to walk you through important things you have to consider when weighing franchise ownership opportunities. We'll cover these crucial factors by industry.
(1) Fast Food Franchises (QSR Quick Serve Restaurants) – What to Consider
Food and labor costs. Don't let the franchisor sell you on the sizzle and flashy side of the business. Consider these hefty, ongoing costs right off the bat.
The Menu. Make sure that the fast food franchise focuses on core menu products that are served to the customer fast and efficiently. This way, you can bring down the massive labor and food costs.
Initial and ongoing training.  QSR franchises that offer training to both the franchisee and staff will help curb inefficiency and inconsistency.
Initial investment. Every fast food franchise has a minimum investment requirement.
Royalty Fees. How much is the royalty? Is it a flat fee or percentage-based?
How much do you've to buy and be accountable for? If a franchise forces you to take up more packaging and perishable foods, you'll end up with excess inventory and more waste on hand.
Ability to stay true to the core QSR food concept. If the franchise keep switching menu items, you'll probably lose customers and brand identity
The retail industry is always dynamic, and a franchise that doesn't keep up will be forced into oblivion. Consider the following factors when assessing a franchising ownership opportunity in retail:
Competition – how many retail competitors are in your target location? What competitive edge does the franchise have over them?
Training
Initial and ongoing investment
Demand for products and services offered by the retailer
Track record – consider a retail franchise that a reputation for innovation and magnificent business background
ROI – investing in a retail franchise is a big financial affair. Make sure that you'll get excellent returns for your money.
(3) Hotel & Hospitality Franchises – What to Consider
Brand Image.  Hotel franchises with great brand image carry a certain level of assurance and quality that guests love.
Feeder Markets. Don't affiliate your business with an American hotel franchise when your target area receives mostly French vacationers.
Upfront costs. Some initial fees and upfront costs required by some hotel franchisors will simply blow your brains out.
Franchisor behavior. Hotel sector, like any service industry, is all about branding and perception. Stay away from franchisors who often get embroiled in lawsuits and scandals.
Prior performance and hard numbers. Understand all the metrics that'll affect your business, including the occupancy rate, operating costs, staffing, and so on.
ROI – investing in a retail franchise is a big financial affair. Make sure that you'll get excellent returns for your money.
Options related to hotel and hospitality franchises, like travel franchises, are available for significantly lower investment.
Training. Cleaning is a hands-on industry, meaning that training can come in especially useful.
Buy-in Level. Most commercial cleaning franchises have low buy-in which is great for a small company
Franchisor's background. Do the principals have some experience, reputation, and background in the industry? If not, you'll have a hard time finding a steady stream of business.
Ongoing Support. Do the franchisor offer technical, marketing, and customer support?
Fees. It's best to go with a percentage-based royalty fee to minimize risk. Watch out for any hidden or questionable fees.
Residential vs. Commercial. Which best suits your experience, crew, equipment, and skill set?
(5) Real Estate Franchises – What to Consider
Initial Buy-In: Real estate is a capital-heavy industry. Consider how much you have to invest in the franchise, including your private fund, loans, and money from investors.
Focus. Real estate franchises often focus on commercial, residential, leasing, rental, or moving services. Which best matches your experience and training?
Corporate value-addition services. Does the franchise company provide you with equipment, training, advertising, listing, and marketing services?
Target market. What are the size, demographics, and nature of their target market in your areas?
Choosing the right franchise opportunity doesn't have to be complicated. With above-mentioned factors in mind, you'll effectively evaluate your potential franchise ownership opportunity.