Education Franchise Opportunities
Show me the Education Franchises
Educational services can be a rewarding career field for entrepreneurs who want to make a difference and make money. Education comes in many different forms, whether it's tutoring a child who needs assistance in math, operating a learning center for children or young adults, or providing sales training to salespeople at a small business. Businesses of all sizes continue to invest tremendous resources into providing training to their employees. Parents are also going to greater lengths to ensure that their children are well-prepared for today's competitive classroom environment. Explore top education franchise opportunities, including tutoring franchises, learning center franchises, sales and management training franchises, children's art franchises, child care franchises, and more.
Own the World's #1 Math-Only Tutoring Center, With a Proven Record of Success, for Under $150K. Mathnasium offers a low-cost investment, simple startup, and a proven business model with a successful track record. For under $150K, you receive an exclusive,…
Cash Required: $100,000
Category: Education Franchises
There's never been a better time to enter this recession-proof industry! Become your own boss and join the multi-billion-dollar tutoring industry. Club Z!'s awarding-winning business offers in-home and online tutoring in all subjects and grade levels.
Cash Required: $40,000
Category: Education Franchises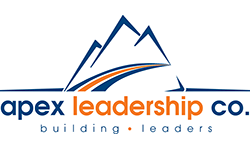 The fundraising industry is rapidly growing and projected to be $340 million by 2025. There are limited competitors who offer in-person programming. Apex offers a significant advantage to those who are looking for new opportunities within this industry. Learn…
Cash Required: $50,000
Category: Education Franchises
Did you know you could partner with a company to build out your entire e-commerce store, from product research to inventory acquisition to marketing? Yep! You can easily make 6-7 figures in passive income when we build your e-commerce empire and money-making…
Cash Required: $30,000
Category: Education Franchises
At LeafSpring Schools, we differentiate ourselves by a proven approach to early childhood education that we have validated by more than 35 years of successful operations. Our schools feature an attractive Average Unit Volume of $2.9 million per school - some…
Cash Required: $400,000
Category: Education
JOIN OUR TOP-RANKED EDUCATION FRANCHISE to achieve world-class student results and franchisee profitability! Huntington helps students get the best education possible, which has been Huntington's mission for almost 5 decades. There is a tremendous need to…
Cash Required: $110,000
Category: Education
This is NOT a franchise or business opportunity. This is a service offered to those seeking to purchase a franchise or business using their retirement funds without having to pay the taxes and penalties. You can purchase a franchise or traditional business…
Cash Required: $30,000
Category: Education Franchises
For more than two decades, School of Rock has been teaching kids and adults how to channel their inner rock stars using a revolutionary performance-based approach to music education. Even if you're not familiar with the history of School of Rock the…
Cash Required: $150,000
Category: Education Franchises
Make a positive difference in the lives of children, families & communities! With 500+ sites open or under development, The Learning Experience® has become one of the nation's fastest growing child care franchise organizations. Inquire to learn more.
Cash Required: $150,000
Category: Education Franchises
Join a thought leader for early childhood education! Offering age-appropriate curriculum, Celebree has built a business model that empowers educators and staff to bring the best of themselves to work every day. In short, We Grow People Big and Small.
Cash Required: $250,000
Category: Education Franchises
STEMTREE's unique concept and perspective on the marketplace has prepared us to expand our franchise at a rapid pace. Our business model is structured to support the industry influx, allowing for new STEMTREE franchisees to start generating quicker…
Cash Required: $100,000
Category: Education Franchises
British Swim School has leveraged a proven franchising model to become a leader in the $5 billion Learn to Swim School industry. Buying a franchise is a major decision, but the exploratory process to find the best franchise opportunity for you doesn't have…
Cash Required: $100,000
Category: Education