Automotive Franchises
Show me the Automotive Franchises
The automotive industry offers a multitude of profitable franchise opportunities for sale. Over the past decade, this industry has solidified its status as one of the largest industries globally. Rising car ownership trends, increased personalization and customization of automobiles and the proliferation of travelers on the roads are all contributing to the rise in auto products, accessories and services, along with the franchises that sell them.

The wide variety of small business opportunities for sale in this industry include muffler and brake franchises, car repair franchises, oil change franchises, transmission franchises, car wash franchises, auto painting franchises, automotive parts franchises, car rental franchises, and auto detailing franchises. Plus, you do not typically need previous industry experience to qualify.
Bosch Auto Service is the first modern workshop franchise. This premium concept is crafted specifically for experienced auto repair shop and business owners who strive to be at the forefront of innovation. Backed by a leading industry OEM, each Bosch Auto…
Cash Required: $100,000
Category: Automotive
Are you looking for an elite program with a passion for entrepreneurship, a passion for Yes, and a passion for customers? We are committed to providing outstanding service to our customers, communities, and each other every day. Join the Carquest® Independent…
Cash Required: $100,000
Category: Automotive
From transmissions & oil changes to electric vehicle repair, AAMCO is an iconic brand in the recession-resistant, $292 billion Auto Care Industry. No experience required. Benefit from AAMCO's reputation as the leader in reliable, expert automotive repair…
Cash Required: $90,000
Category: Automotive Franchises
Maximize your profits by investing in a Fiesta Auto Insurance and Tax Services business! Our commitment to quality services and customer satisfaction, has allowed us to become a trusted and reputable brand in our industry. Our franchise owners benefit from the…
Cash Required: $80,000
Category: Automotive
Wings Mobile Detailing provides auto detailing services to all Standard and Exotic vehicles. Wings is growing to become the most known Mobile Auto care specialists in the Nation. Our expansion mindset is taking all of our early franchisee business owners to…
Cash Required: $70,000
Category: Auto Franchises
Fibrenew is the world's largest franchise in leather, plastic & vinyl Restoration. With 300+ Franchise Partners in 6 countries, 35+ years of history, and plenty of room for expansion, now is the time to look at the Fibrenew opportunity.
Cash Required: $30,000
Category: Automotive Franchises
This is NOT a franchise or business opportunity. This is a service offered to those seeking to purchase a franchise or business using their retirement funds without having to pay the taxes and penalties. You can purchase a franchise or traditional business…
Cash Required: $30,000
Category: Auto Franchises
Over 30 years of consistent growth. Ongoing support. Multiple revenue streams. Whether you're looking into owning your very first store, or you're interested in adding to your existing franchise portfolio, Batteries Plus is here to help. Learn more about…
Cash Required: $100,000
Category: Automotive Franchises
Glass Doctor is an award-winning glass repair and replacement franchise with two distinct verticals to choose from: flat glass or auto glass. Operating within a growing and recession-resilient industry that provides in-demand services, franchise owners enjoy…
Cash Required: $50,000
Category: Automotive
Learn About Franchise and Franchise-like businesses from our nationwide network of Franchise Coaches. In this era of economic uncertainty, franchise businesses offer a way to mitigate risk as you follow a proven formula for business success!
Cash Required: $10,000
Category: Automotive
We specialize in franchise matchmaking. If you are serious about finding the right franchise, we can narrow the scope to three alternatives in three business days. Match your work style to a franchise! Identifying the specific business model franchises that…
Cash Required: $50,000
Category: Auto Franchises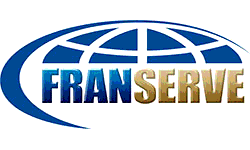 As a FranServe franchisee, earn money helping people buy a franchise. Work full or part time from a home office. Comprehensive training and support provided. Learn more about the costs, benefits, and available locations today!
Cash Required: $25,000
Category: Auto Franchises