Automotive Franchises
Show me the Automotive Franchises
The automotive industry offers a multitude of profitable franchise opportunities for sale. Over the past decade, this industry has solidified its status as one of the largest industries globally. Rising car ownership trends, increased personalization and customization of automobiles and the proliferation of travelers on the roads are all contributing to the rise in auto products, accessories and services, along with the franchises that sell them.

The wide variety of small business opportunities for sale in this industry include muffler and brake franchises, car repair franchises, oil change franchises, transmission franchises, car wash franchises, auto painting franchises, automotive parts franchises, car rental franchises, and auto detailing franchises. Plus, you do not typically need previous industry experience to qualify.
Ziebart offers superior proprietary products and services and a diverse business model. Specializing in professional automotive detailing, window tinting, paint protection films, fabric and rust protection, sprayed-on bed liners, glass repair, scratch repair…
Cash Required: $150,000
Category: Automotive
Christian Brothers Automotive was founded in 1982 when founder and CEO Mark Carr recognized a clear void in the car repair industry: honest, trustworthy, and transparent relationships with customers. Our founding principle comes from Matthew 22:39, to "love…
Cash Required: $80,000
Category: Automotive
Put Yourself in a Victory Lane! If you have been thinking about becoming a part of the Quick Oil Change industry, or you have been waiting for the right opportunity to start managing your own business, look no further than Victory Lane.
Cash Required: $100,000
Category: Automotive Franchises
Fibrenew is the world's largest franchise in leather, plastic & vinyl Restoration. With 300+ Franchise Partners in 6 countries, 35+ years of history, and plenty of room for expansion, now is the time to look at the Fibrenew opportunity.
Cash Required: $30,000
Category: Automotive Franchises
Glass Doctor is an award-winning glass repair and replacement franchise with two distinct verticals to choose from: flat glass or auto glass. Operating within a growing and recession-resilient industry that provides in-demand services, franchise owners enjoy…
Cash Required: $50,000
Category: Auto Franchises
This is NOT a franchise or business opportunity. This is a service offered to those seeking to purchase a franchise or business using their retirement funds without having to pay the taxes and penalties. You can purchase a franchise or traditional business…
Cash Required: $30,000
Category: Auto Franchises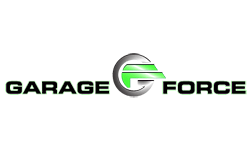 Garage Force has worked tirelessly to build a reputation as one of the most dependable installers of concrete coatings for both commercial and residential markets. We have developed a product that speaks for itself and we are proud to operate a business that…
Cash Required: $50,000
Category: Auto Franchises
Over 30 years of consistent growth. Ongoing support. Multiple revenue streams. Whether you're looking into owning your very first store, or you're interested in adding to your existing franchise portfolio, Batteries Plus is here to help. Learn more about…
Cash Required: $100,000
Category: Automotive Franchises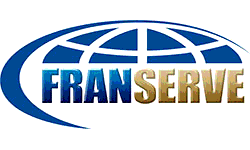 As a FranServe franchisee, earn money helping people buy a franchise. Work full or part time from a home office. Comprehensive training and support provided. Learn more about the costs, benefits, and available locations today!
Cash Required: $25,000
Category: Auto Franchises
NO FEE FOR OUR SERVICES!  As the 2020 Franchisee of the Year out of 500 units, I know first-hand how important it is to buy a franchise that aligns with your values—in business and in life. With thousands of franchises to choose from, just starting your…
Cash Required: $50,000
Category: Auto Franchises
If you are looking to own a business and have a minimum of $30,000 in liquid available cash, let us help you in deciding which business offers more reliability & profit than another. We are the bridge that will connect you to the right franchises
Cash Required: $30,000
Category: Automotive
Match your work style to a franchise!
Cash Required: $50,000
Category: Auto Franchises