Restaurants can be one of the most challenging businesses to operate, especially if you're trying to start from scratch. That's why you should start a franchise instead and take advantage of a company that's already thriving. This guide will show you the top advantages of franchising in the restaurant industry and how to maximize your profits.
The Business Model Has Already Been Tested
One of the greatest advantages of franchising in the restaurant industry is that the business model has already been tried, tested, and proven to work. This assistance takes the research and guesswork out of the planning phase of operating your restaurant. Your only responsibility is to focus on growing your core business.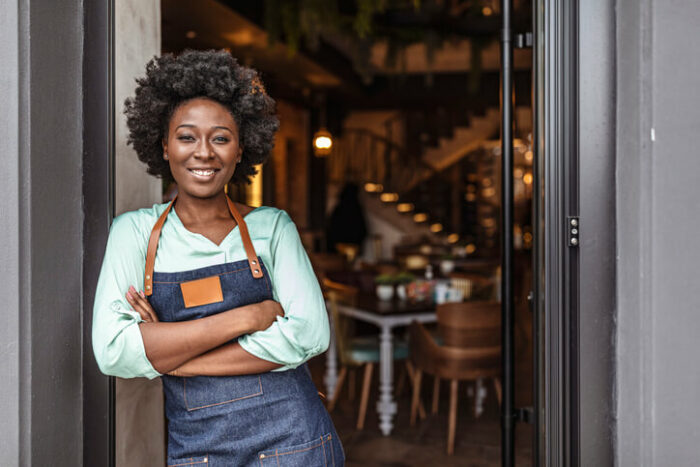 Restaurant Franchises Carry Less Risk
In a sea of competitors, restaurants are a particularly risky business. Even if you obtain funding through a business loan, you may be asked to sign a personal guarantee that leaves you partially liable if your business should experience financial hardship or close its doors altogether.
That's why you should start a franchise. Because the business model has already been proven effective, there's less risk involved. While no business is risk-free, a franchise offers you greater stability and longevity than doing your own thing.
Your Customer Base Already Exists
Most restaurant franchises are already household names. When your customers see your logo, they know exactly who you are and what to expect every time they visit. This recognition is easily one of the greatest advantages of franchising in the restaurant industry since it will require less work for you to establish a following of loyal customers.
Nationwide Marketing
There's a solid chance that if you turn on the TV, radio, or surf the web, you'll encounter at least one advertisement for a restaurant franchise. Many of these franchises are nationwide or cover a wide geographic area.
As a franchise owner, you can take advantage of the fact that a large part of your advertising is done for you by the marketing department of the franchisor. While you'll still have to invest time and resources in local promotional efforts, you'll have the backing of a nationwide marketing campaign to drive your momentum.
Lower Startup Costs
Anytime you start a business, you'll face a lot of up-front expenses, covering things like real estate, equipment, and marketing. These costs don't disappear when you operate a franchise, but they're typically a lot lower than opening your own restaurant.
For starters, the U.S. Small Business Administration provides loans specifically aimed at franchise operators. The requirements for these loans are usually a bit less stringent than other types of SBA loans, which means you'll have an easier time obtaining funding.
Restaurant franchises also use a lot of the same equipment. Because the franchising company buys this equipment regularly, you'll have a better chance of getting a good price on a freezer, fryer, or other restaurant equipment.
An Efficient Training Process
Many restaurant franchises have been in operation for years. This longevity enables them to provide standardized processes when it comes to food preparation, customer service, and other key aspects of running a food service business.
As the franchise operator, you'll have better access to training, which means you'll spend less time trying to figure things out when you're first starting out.
This standardized training process also enables you to hire workers and quickly bring them up to speed. Waitstaff, cashiers, and back-of-house employees tend to be inexperienced and new to the workforce. The right training empowers them to integrate quickly into your team and reduces human errors that can cost you time and money.
Guidance from the Franchising Company
Like any area of life, the restaurant industry can be unpredictable. After all, who would have known that a global pandemic would force even major chains to shutter their operations and rely exclusively on drive-thru and curbside services?
This unpredictability is why you should start a franchise. You'll have the freedom from running your own business but still have access to guidance and support from the franchising company. This support can be invaluable when the unexpected happens and help you navigate unfamiliar terrain.
How Can I Find a Restaurant Franchise Near Me?
If the advantages of franchising in the restaurant industry have piqued your interest, visit Franchise.com today. You can use our search tool to find franchises in your area, including many restaurants and food-service establishments. These franchise opportunities can help you turn a profit and reach your full financial potential.