There are several factors that go into opening a successful franchise, including choosing the right franchisor. However, another equally important factor is choosing the right location. In fact, some studies have shown poor location is cited as one of the leading reasons why franchisees fail.
For any business that relies on foot traffic, location is a critical success factor, so understanding how to choose the best site is very important!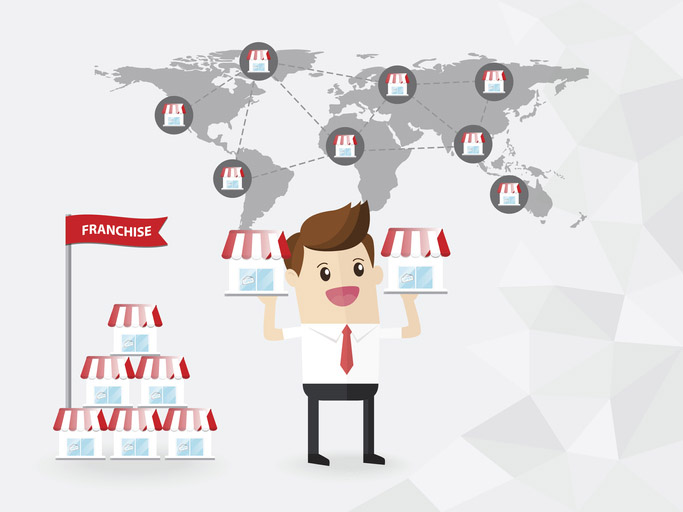 Why Franchise Location Matters the Most
There are plenty of reasons why location is a key success driver.
1. Visibility
If your franchise is located out of sight from key roads and highways, potential customers will walk or drive right by. If this happens, you'll lose traffic that is essential to running a successful business.
2. Accessibility
If the site of your franchise is located is in a place that's difficult to access, you're making it hard for customers to do business with you.
3. Competition
There's two schools of thought here. On one hand, you don't want to be close to one or more direct competitors as you may only get a slice of the total customer pie. On the other hand, sometimes being in a busy location where there are some direct and indirect competitors is a plus as more overall customers are drawn to these areas.
4. Foot Traffic
If you open a restaurant or retail store franchise, you want it to be in an area with heavy foot traffic. The more people visiting the area, the more will visit our shop, improving your chances of success.
Tips for Choosing a Good Franchise Location
1. Think about the nature of your business.
A franchise that relies heavily on impulse purchases, for instance, should be located in an area that's visible from as many places as possible, especially major roads. On the other hand, a daycare should strike a balance between visibility and neighborhood safety.
2. Consider locations near businesses which attract the same customer.
If you run a daycare, you might want it located across from a library, school, sports arena, field or playground. However, you don't want it near a business that will fill up all parking spaces.
3. Research local regulations.
Be sure to do a lot of research on any local licensing requirements and other regulations. Business-friendly municipalities are usually good for your business!
4. Put yourself in the shoes of the customer
Think about what kind of experience your customer or client will have when getting to and entering your establishment. What are the characteristics of a location that will provide the most valuable customer experience to the customer?
To start searching franchise businesses available in your local market, go to Franchise.com's franchise finder here.
References
https://www.entrepreneur.com/article/38930
https://franchise.groutsmith.com/blog/important-territory-location-buying-franchise/
https://www.allusafranchises.com/blog/choosing-a-franchise-location-for-optimal-success/