Want to start a robust cleaning business? This comprehensive guide takes you through the steps you need to follow to start a cleaning business successfully.
More and more people are looking to start a cleaning business and with good reason. It's a great side hustle or fully-fledged business which comes with few operating costs and the demand is high. In fact, the cleaning services industry rakes in more than $50 billion each year, with a 6.2 percent growth expected by 2020.
On top of big profits, the startup costs and obstacles to entry for a cleaning service business are significantly low. Whether independent or franchise, a cleaning service is a business you can take off the grown with little or even no capital. All you need is basic cleaning equipment, a little startup money, and a lot of entrepreneurial spirit.

Need some guiding starting a cleaning business? Here's a 7-step guide to starting a profitable cleaning business.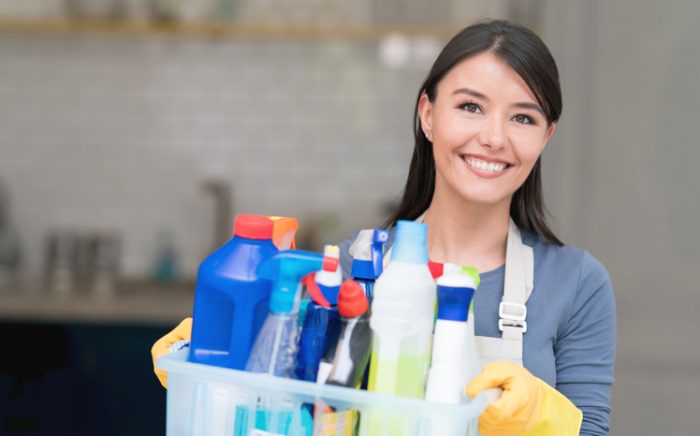 Step 1. What's your Game Plan?

Don't dive in without a clear-cut game plan for your business. In other words, choose whether you want your cleaning business to be a full-time thing or a side hustle to help you bring a little more cash every month. If it's going to be a part-time business, you might want to keep client count to around two or three. Make sure that you offer short cleaning services that you can do within your "gig" time.

If you choose to make it a full-time business, you can venture into comprehensive cleaning services beyond cliches like vacuuming and dusting. Your game plan should be to offer highly specialized services like mold mitigation, window washing, blind cleaning, and much more. Having a game plan will help you start your cleaning business on the right foot.

Step 2. Do your Research

Once you have a game plan on hand, it's high time to dig a little deeper into the world of cleaning services. Who is your potential client? How will you get hold of them? Who is your competitor? What's the going rate for the services you intend to offer?

Start off your research online. Don't forget to get to know your competitors, their rates, and their strengths. The best way is to offer better quality, more comprehensives services, and charge lower rates than them. More importantly, check out their weaknesses. Are they poor when it comes to customer service? Do they have a presence online, social media?

A thorough competitor and market research can make a huge difference.

Step 3. Choose your Service Area

In the age of instant everything, you can get in touch with a diversity of clients in a snap. The services you offer and the clients you pursue should be informed by local demand, accessibility, and your skills. If you are not planning to use a car or van for transportation, for instance, you might want to keep your service area within a walking radius. Even if you're going to use a van, keep in mind additional costs like parking, fuel, and so on. When all's said and done, select your service area based on services that you can offer and may be missing in a particular region.

Step 4. Choose your Specialty

Once you have zeroed in on your service area, choose your cleaning services specialty, and focus on it. You cannot be the jack of all trades. If your expertise is in cleaning carpets, make sure to stick to it in order to establish a reputation and build rapport with clients.

Step 5. Market Your Services

Use flyers, social media, website, word of mouth, radio ads, and other forms of marketing to get the word out about your new cleaning business.

Step 6. Get Licensed

Having a license is a stamp of approval that tells the client that you are the real deal. Besides, some states have made it mandatory for cleaning service business to hold state-issued licensing. It's a great way to weed out fly-by-nights from good cleaning businesses. Getting insured and bonded is another consideration that can do wonders for your credibility.

Step 7. Join Professional Associations

Getting accredited by professional associations like the Association of Residential Cleaning Services International (ARCSI), BBB, and the local chamber of commerce also build more reputation and paint your business in good light.

References

https://www.franchisehelp.com/industry-reports/cleaning-industry-analysis-2018-cost-trends/
https://www.statista.com/topics/2201/commercial-cleaning-services-industry-in-the-us/
https://www.alliedmarketresearch.com/cleaning-services-market
https://fitsmallbusiness.com/start-a-cleaning-business/