Insurance Franchise Opportunities
Show me the Business Services Franchises
Exciting opportunities are available for entrepreneurs who want to enter the tax and insurance industry. Businesses for sale in the taxes and insurance category include retail tax preparation services and home-based commercial cost segregation services. You'll be able to choose the franchise that works best for you, from flexible part- or full- time businesses to retail-based opportunities. Explore the wide variety of franchises and business opportunities for sale in this category by clicking on the links below and remember to inquire to multiple opportunities to learn which business is right for you.
Why Medical/Dental Billing is the business for you... No Experience Needed! Great Income Potential! Flexibility to work at home, on the road, basically anywhere you have Internet access. ClaimTek is the most trusted Medical/Dental Billing business opportunity…
Cash Required: $20,000
Category: Business Services
Whether it's the reliable, high-quality glass repair & replacement we provide our customers or the two unmatched business opportunities we offer franchise owners, we make a habit of letting in a bit more light wherever we go. If your professional future has…
Cash Required: $50,000
Category: Business Services Franchises
OMEX® is a quality commercial cleaning company, established in 1979, with HUGE exclusive territories, LOW start-up cost, extensive FREE SUPPORT, latest in industry EFFICIENCY SOFTWARE and the LOWEST TOTAL FEES in the industry.
Cash Required: $40,000
Category: Business Services Franchises
Sump Pump Geeks are specialty contractors, hand picked to help homeowners keep their basements & crawl spaces dry & healthy. We are a network of authorized & trained health conscious individuals. No franchise fees. No dealership fees. Learn more about our…
Cash Required: $30,000
Category: Business Services Franchises
Would you like to make a name for yourself while playing a more meaningful role in your community? While we're in the business of lugging junk, our franchisees are thrilled to be a part of something much bigger - a community commitment that helps local…
Cash Required: $75,000
Category: Business Services Franchises
Join an American-born institution with a global presence and the resources to help you scale your business to meet your ambitions. Success starts with a Steamatic franchise. Learn more now!
Cash Required: $100,000
Category: Business Services Franchises
The secret to our success is available to motivated individuals actively seeking to build a successful and profitable business. The company's innovative lead generation strategy, unique lead conversion process and nearly 20 years of operating success serves…
Cash Required: $61,440
Category: Business Services Franchises
Joining milliCare is an affordable way for individuals from varied professional backgrounds to become a part of this explosive industry without having to go it alone. Whether your background is in business-to-business sales or operations, our versatile…
Cash Required: $50,000
Category: Business Services Franchises
At Window Genie, we've become a leader in our field by providing an affordable way for people to preserve and maintain their biggest investment. Window Genie has a culture that values motivation, competition and an entrepreneurial mindset along with a…
Cash Required: $50,000
Category: Business Services Franchises
Maintain your current lifestyle, build an asset, and utilize your existing leadership skill set with a Stratus Master Franchise. Stratus Building Solutions is the leading commercial cleaning service franchise company providing the most comprehensive green…
Cash Required: $80,000
Category: Business Services Franchises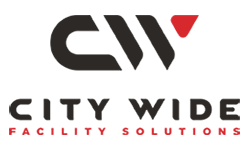 The City Wide franchise is part of a $100 billion building services industry that is growing each year. City Wide is a B2B sales and management model offering 20+ ways to open the door with a client, saving the client both time and money. Learn more about the…
Cash Required: $150,000
Category: Business Services Franchises
Join the fastest-growing property restoration franchise in the nation when you partner with 1-800 WATER DAMAGE. We excel at helping franchisees realize their full potential with comprehensive franchise support that is designed for long-term growth. We Provide…
Cash Required: $50,000
Category: Business Services Franchises