If you want to reach today's franchise buyers,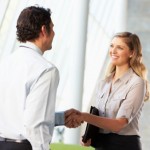 Franchise.com
is the franchise portal for you. Why? We help you make connections by reaching the audience you need. Franchise.com attracts 85% non-paid visitors to its site through organic searches, direct referrals, social media posts and emails. For more impressive numbers about how Franchise.com assists franchisors in their recruitment efforts,
take a gander at this shnazzy infographic
our web designer guru, Ian Ball created. Franchise.com is the premier domain for online franchise lead generation. Since 1995, we have helped growing and mature franchise systems meet their development goals by showcasing them to prospective franchise buyers. Interested in getting the word out about your business opportunity?
Advertise with Franchise.com
and meet your sales goals.