Small businesses are one of the most critical elements of our economy, and there are a lot more of them than you might be aware of. According to the Small Business Administration (SBA), there are over 32 million small businesses in the United States as of 2021, making up 99.9% of US businesses. Purchasing a business for sale or buying into a franchise will allow you to join the millions of small businesses thriving in communities across the country.
However, as with any significant financial decision, you may have questions about the process of buying a small business. How does it work, and what will your work-life balance be? Perhaps most importantly, you're probably wondering about what business generates the most profit and how to ensure your financial well-being. In this blog, we're breaking down the different ways to think about financial success in business, such as profits, profit margins, and demand.
What Type of Small Business Makes the Most Money?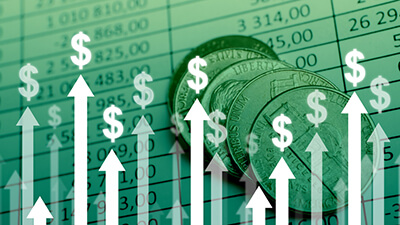 When looking at earning potential and profits for small businesses specifically, SmallBizTrends reports that these sectors have some of the most profitable small businesses:
Social media management: If you're a whiz with platforms like Facebook, Instagram, Twitter, LinkedIn, or Tiktok, social media management may be a great industry for you.
Cleaning services: There will always be demand for cleaning services, which means it can be very lucrative. It's an especially great option for individuals who are looking to set their own hours.
Business consulting: If you understand the ins and outs of business and love helping others succeed, becoming a business consultant may be a fulfilling career option.
Graphic design services: For creative types, the graphic design industry is wide open. From digital design to running a print shop, the possibilities are endless.
Of course, profits come down to a lot more than just the industry itself. Operating under a successful business plan, understanding your competition, investing in marketing and advertising, and providing great service are all critical components of any business. While all of this is doable as an independent small business, many people find that becoming a franchise owner empowers them to be their own boss while also having the ongoing support of a successful business. With that in mind, franchise opportunities like Social Media 1st, Merry Maids, FranServe, or Image360 could allow you to open a small business in one of these lucrative fields with an experienced franchise backing you.
What Small Businesses Have the Highest Profit Margins?
It's hard to say exactly what small businesses have the highest profit margin. This is because profit margins, as a business metric, are somewhat volatile and can quickly change based on sales totals, overhead costs, inventory costs, and more. Generally speaking, however, profit margins at or above 20% are considered high, profit margins around 10% are considered average, and profit margins at 5% are considered low.
According to the Leonard N. Stern School of Business, businesses with the highest profit margin fall into the following categories:
Financial services: While you might initially think about banks as financial services, there are many opportunities to get involved in this field—which offers some of the highest profit margins.
Healthcare information and technology: The healthcare industry is booming from nearly every angle, and high profit margins can certainly be expected.
Information services: Information technology and services, from website design to IT support, tend to offer high profit margins.
If these industries sound in line with your areas of interest, profitable business ideas like Brightway Insurance, ClaimTek Systems, or TeamLogic IT might be just what you're looking for.
What Small Businesses Are in High Demand?
Another way to measure a business' potential for financial success is to look for opportunities in areas of high demand. According to a recent Forbes article, these industries are expected to experience higher than average growth over the next few years:
Personal services: From cleaning to pet care and more, personal services is an industry that's expected to grow significantly.
Travel: People love to travel, and businesses like hotels, travel tours, and travel agencies are expected to experience increased demand over the next year.
Information technology: The digital world isn't going away, and those with tech-savvy skills are certainly in high demand.
Looking to get involved in one of these growing fields? There are a lot of options, including franchises like FETCH! Pet Care, Cruise Planners, or NerdsToGo.
Franchise.Com: Find Your Franchise Today
No matter what industry you're interested in, Franchise.com has a wealth of information and opportunities to help you turn your dreams into reality. On our website, you can browse franchises by industry, by category, and by investment to find the perfect franchise for your interests, skills, and budget. Get started exploring today by browsing our entire directory.